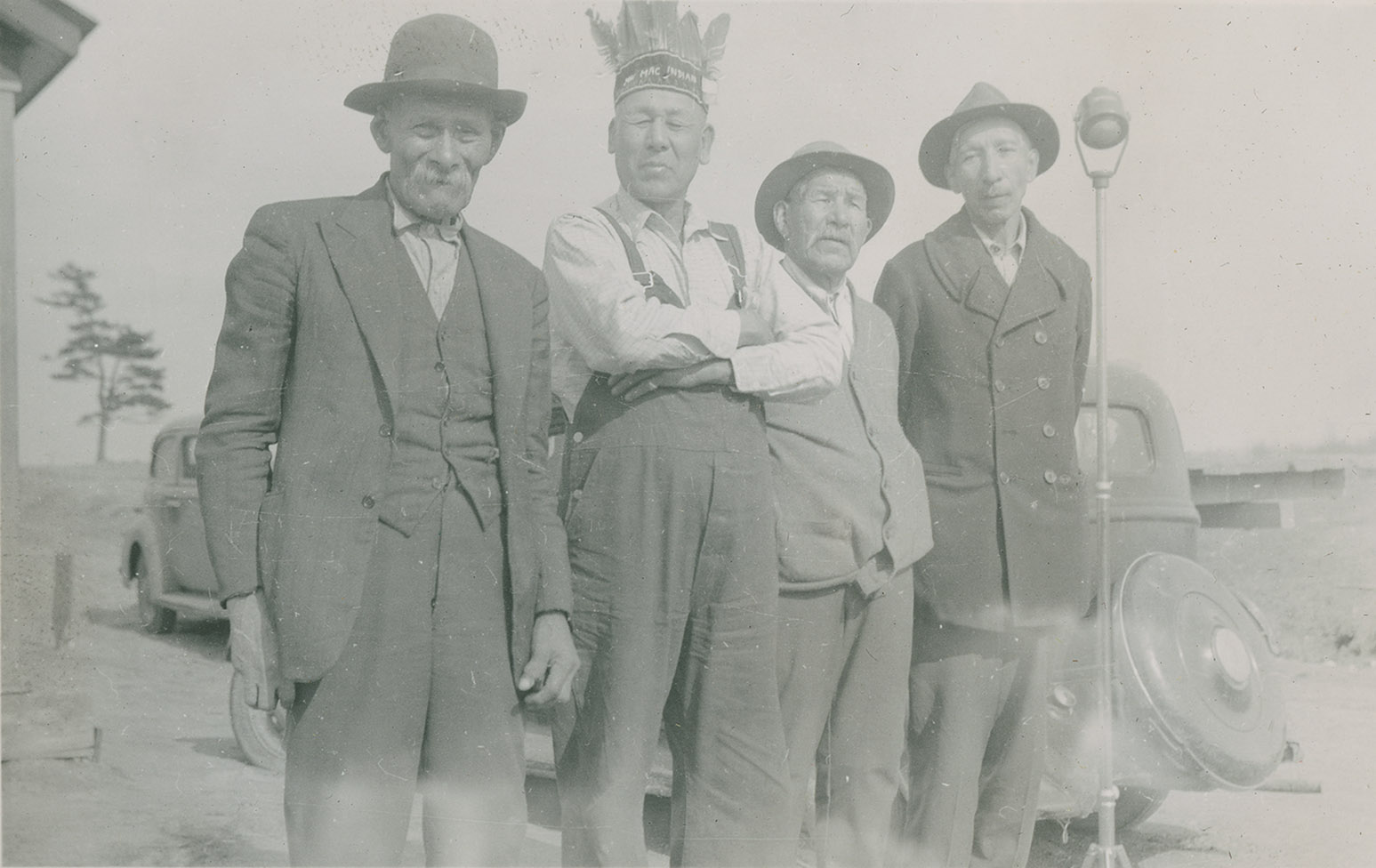 Nova Scotia Archives
Mi'kmaw Community Gatherings
Chief William Paul, Martin Sack, Ben Knockwood, John Knockwood
Recording Mi'kmaq speech. Chief William Paul, Martin Sack, Ben Knockwood, and John Knockwood.
Listen to Mi'kmaq song
Isabelle Knockwood to R.H. Whitehead, personal communication, 1992: The pine tree in the background "was very important to the people on this reserve, and thought to have curative powers. A priest found this out and had it cut down."
Mi'kmaq Song - Helen Creighton Nova Scotia Archives AC 2141
Date: 1948
Photographer: Helen Creighton
Reference: Helen Creighton Nova Scotia Archives accession no. 1987-178, Album 14, no. 122
Nova Scotia Archives — https://archives.novascotia.ca/mikmaq/exhibit/archives/
Crown copyright © 2022, Province of Nova Scotia.