Nova Scotia Archives
Mi'kmaw Community Gatherings
"Indian Camp with Sim Pictou"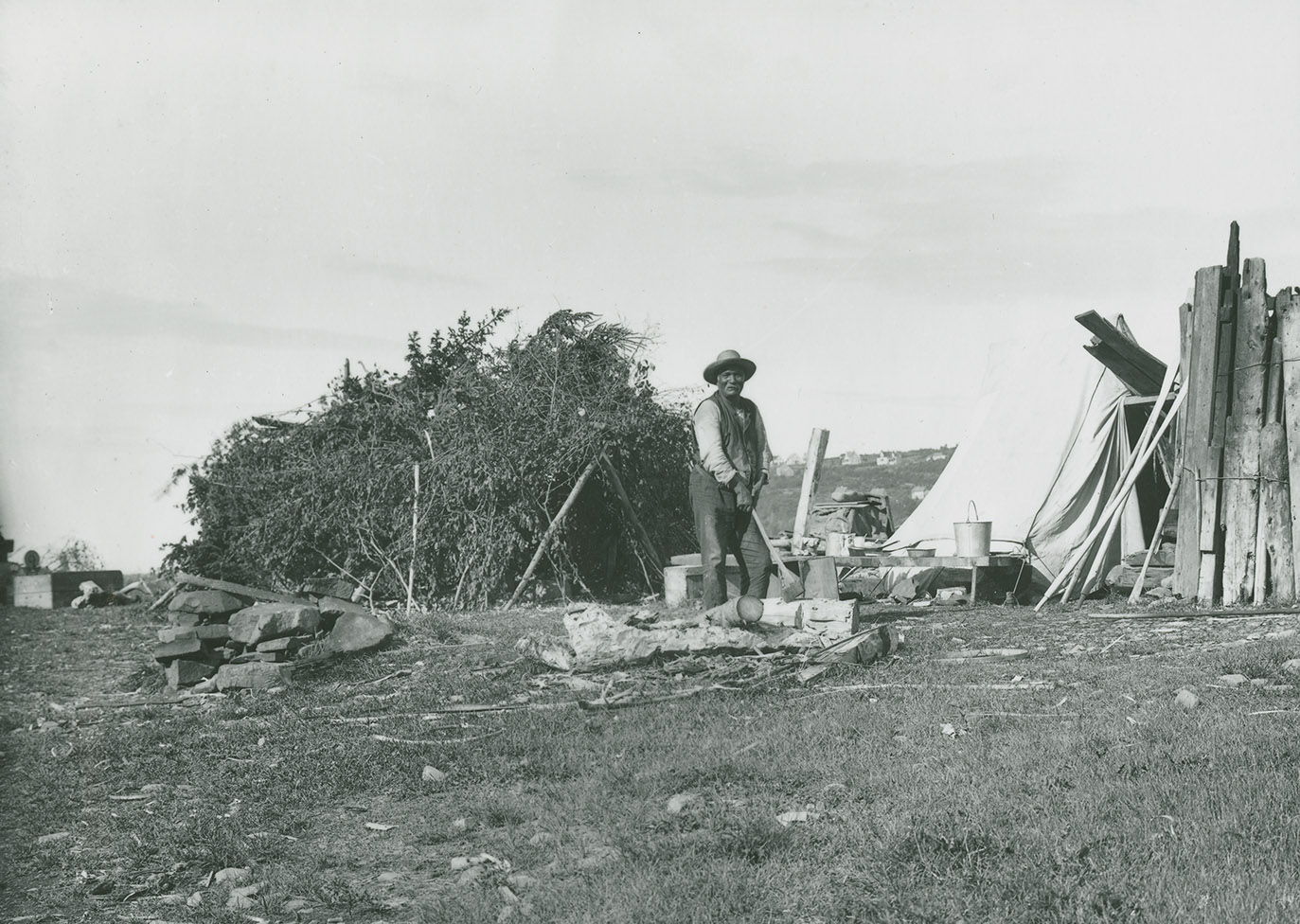 See note regarding Simeon and Malti Pictou in image titled "Tuesday 9th, Indian Guides, Lake Jolly, Wright's Mill."
Photographer: anonymous
Reference: Historic Restoration Society of Annapolis County Nova Scotia Archives accession no. 1985-514
Nova Scotia Archives — https://archives.novascotia.ca/mikmaq/exhibit/archives/
Crown copyright © 2023, Province of Nova Scotia.