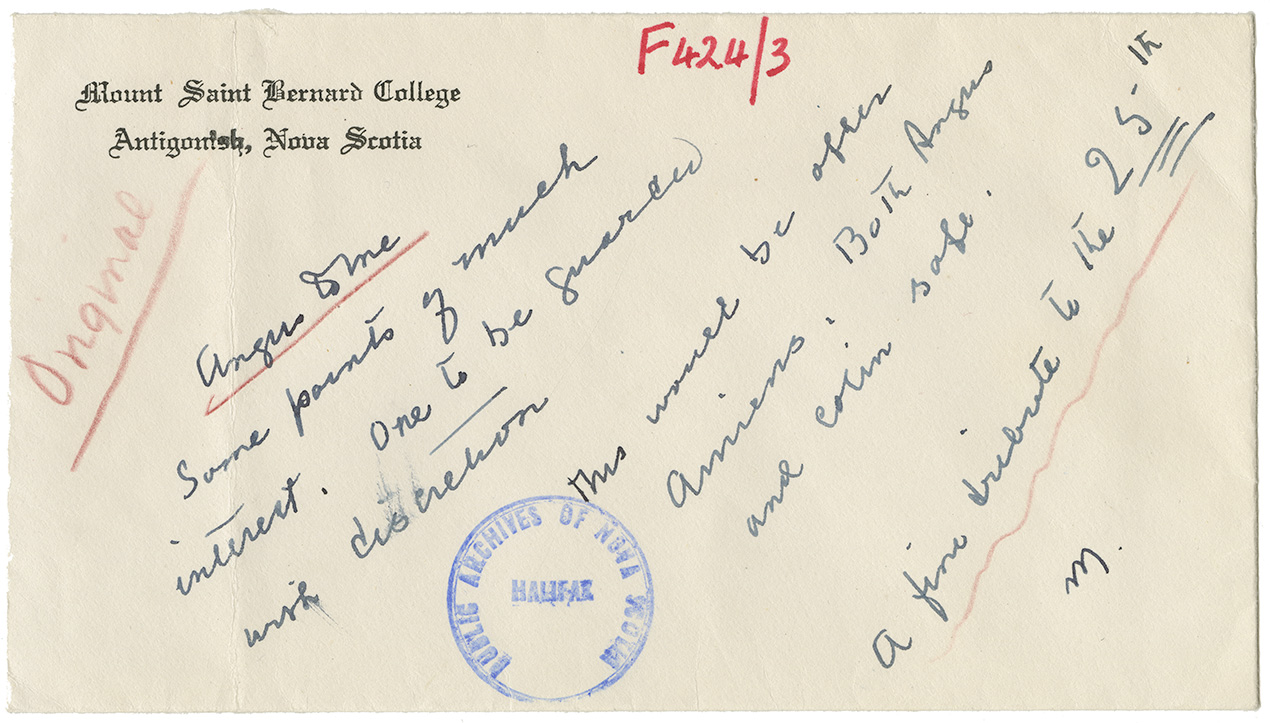 Nova Scotia Archives
Letters Home
Letter from Angus L. Macdonald to sister Mary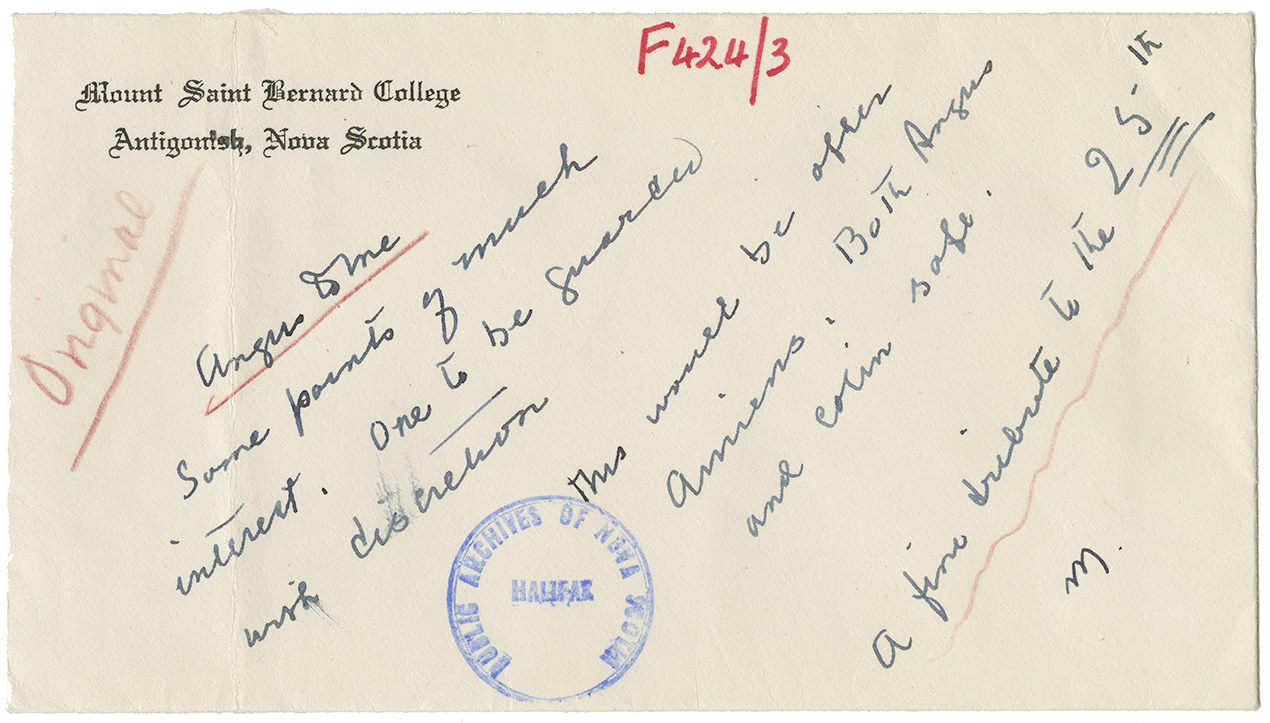 Letter to sister Mary from Angus L. Macdonald, France. States that himself and Colin are both safe. Gives his thoughts of his time in the war, home and in Antigonish which he feels he will settle upon his return. Also a brief history and tribute to the 25th and 85th Battalion.
Date: 28 July 1918
Reference: Nova Scotia Archives MG 2 volume 1506 folder 424/3
Nova Scotia Archives — https://archives.novascotia.ca/warletters/archives/
Crown copyright © 2021, Province of Nova Scotia.