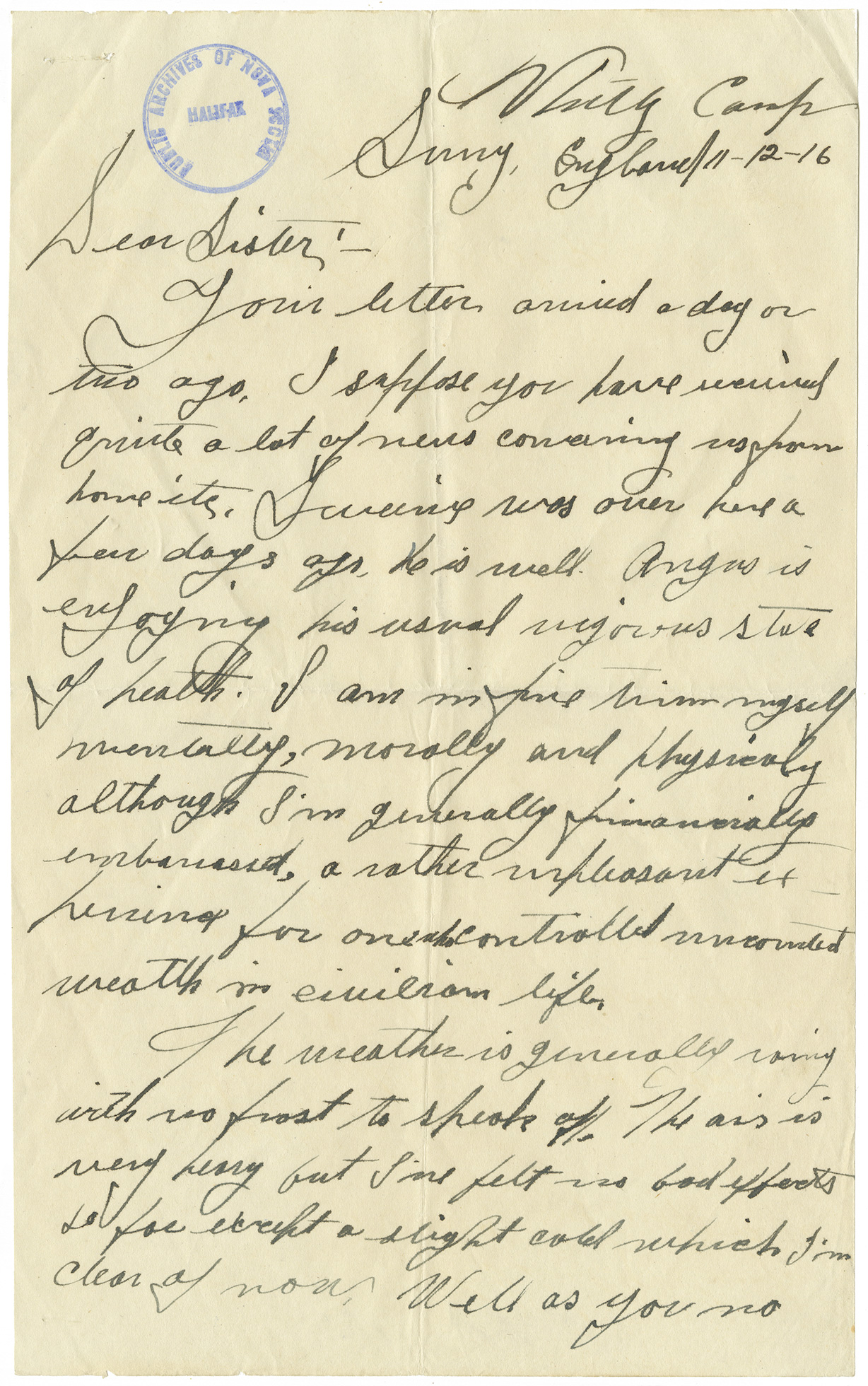 Nova Scotia Archives
Letters Home
Letter from Colin Macdonald to sister Mary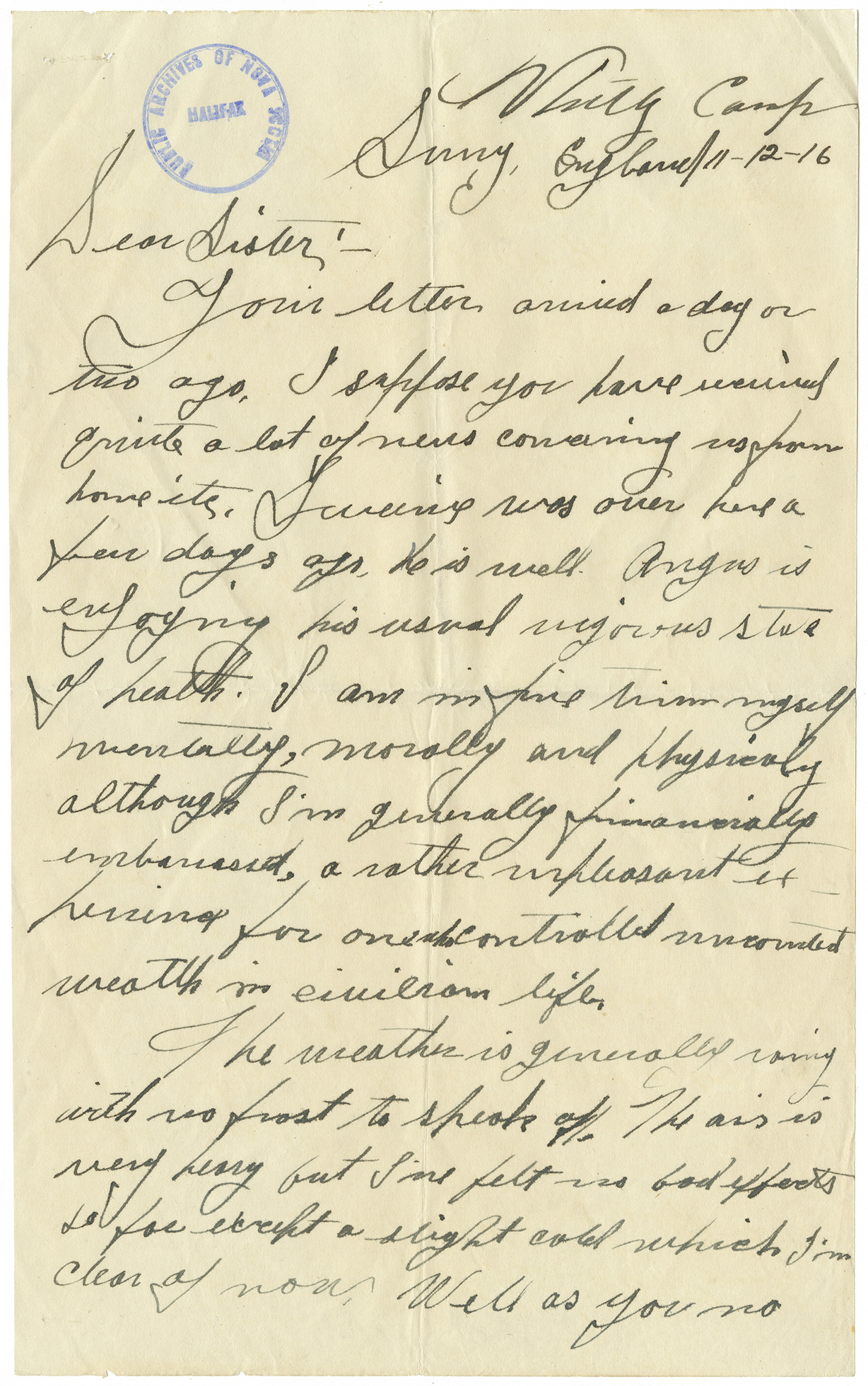 Letter to sister Mary from Colin Macdonald, Camp, Surry, England. Talks of fine health of Angus and himself, weather and finances. Also says that he was on a pass to London and enjoyed the sites. English seem confident of the outcome of the war.
Date: 11 December 1916
Reference: Nova Scotia Archives MG 2 volume 1506 folder 424/2
Nova Scotia Archives — https://archives.novascotia.ca/warletters/archives/
Crown copyright © 2021, Province of Nova Scotia.