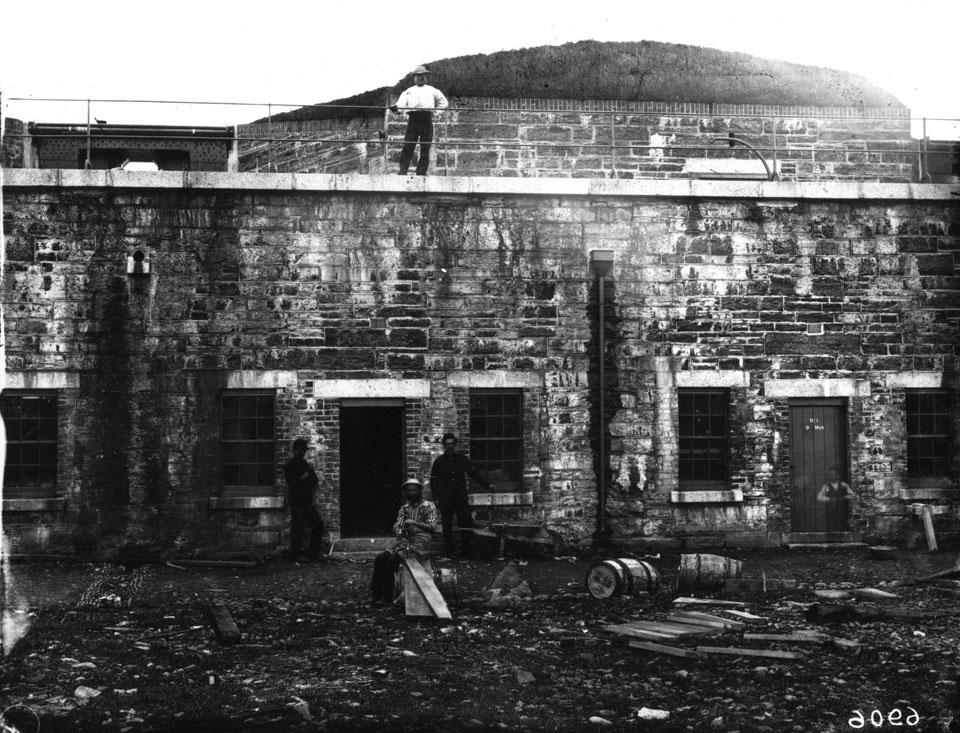 Nova Scotia Archives
The Royal Engineers in Halifax
Ives Point Battery, McNabs Island
Piers note: No. 102. Ives Point Battery: Barrack Casemates, numbers 1 and 2, for 9 men each; and above, emplacement for R.M.L. Guns, with Iron Shield in the Embrasure (a 2nd gun is at the right edge). Men evidently engaged in constructional work. (Height of casement, 17 feet 6 inches) in 1873. Looking Southward, from inside.
Date.: ca. 1873
Reference: Royal Engineers Nova Scotia Archives number 6906 (Piers 102) / negative N-8558
Nova Scotia Archives — https://archives.novascotia.ca/royalengineers/archives/
Crown copyright © 2023, Province of Nova Scotia.