Nova Scotia Archives
The Royal Engineers in Halifax
Harry Piers, The Evolution of the Halifax Fortress, 1749-1928
(Halifax: Public Archives, 1947)
Line Drawing of principal forts, blockhouses, and batteries of Halifax's early defences.
Drawing by G. MacLaren after a map by H. Piers. 1946.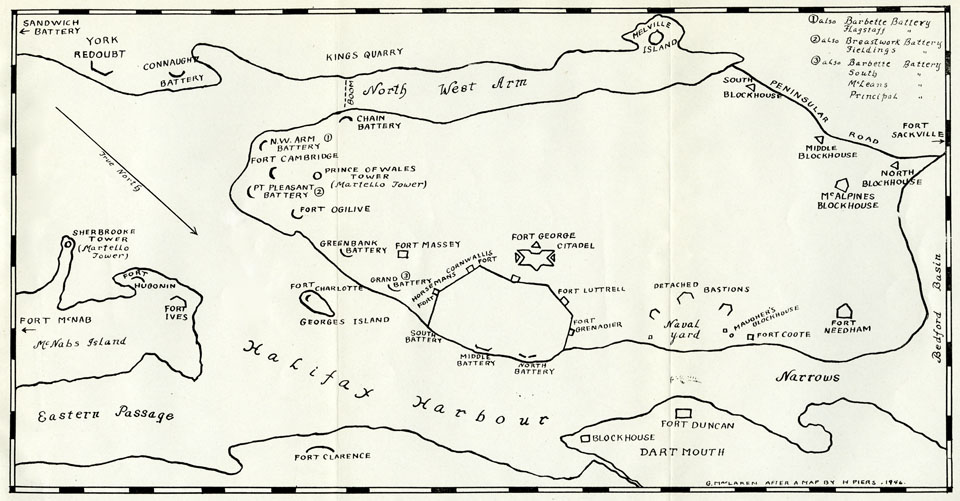 The Evolution of the Halifax Fortress 1749-1928 / by Harry Piers; revised, edited and completed with appendices, bibliographies and index by G.M. Self; with the assistance of Phyllis Blakeley; under the direction of D.C. Harvey. Publication no. 7, Halifax, NS: Public Archives of Nova Scotia, 1947; 155 pp.
Nova Scotia Archives — https://archives.novascotia.ca/royalengineers/halifax-fortress/
Crown copyright © 2023, Province of Nova Scotia.