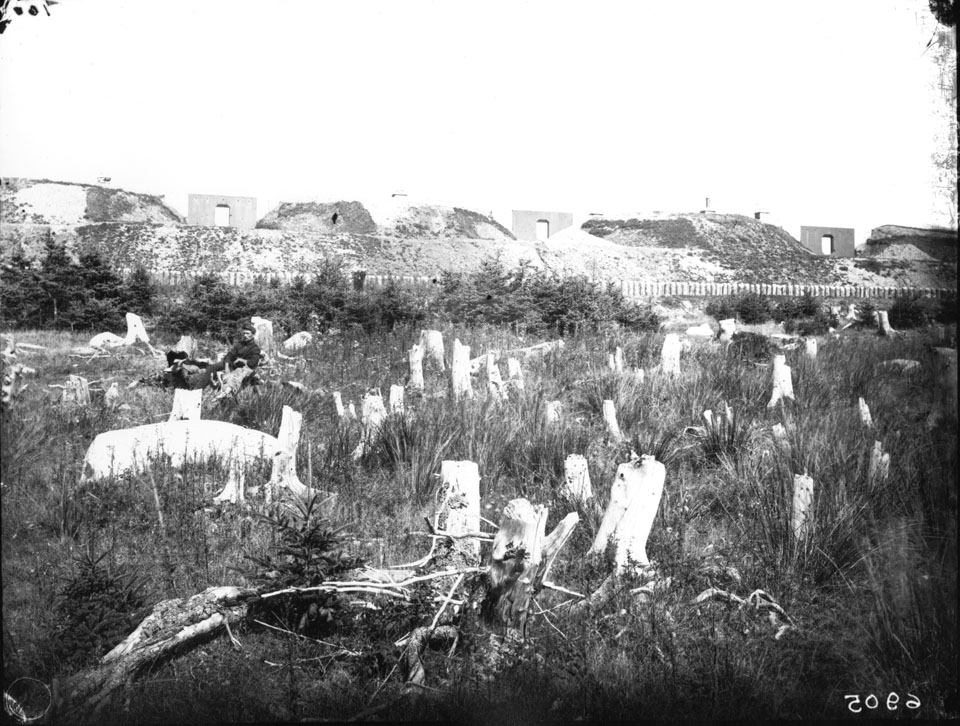 Nova Scotia Archives
The Royal Engineers in Halifax
Ives Point Battery, McNabs Island
Piers note: No. 100. Ives Point Battery: Exterior, showing three of the Embrasures for R.M.L. Guns, with Iron Shields; 1873. Glacis with palisades and old tree stumps. Looking Northeast (possibly magnetic).
Date.: 1873
Reference: Royal Engineers Nova Scotia Archives number 6905 (Piers 100) / negative N-8557
Nova Scotia Archives — https://archives.novascotia.ca/royalengineers/archives/
Crown copyright © 2023, Province of Nova Scotia.