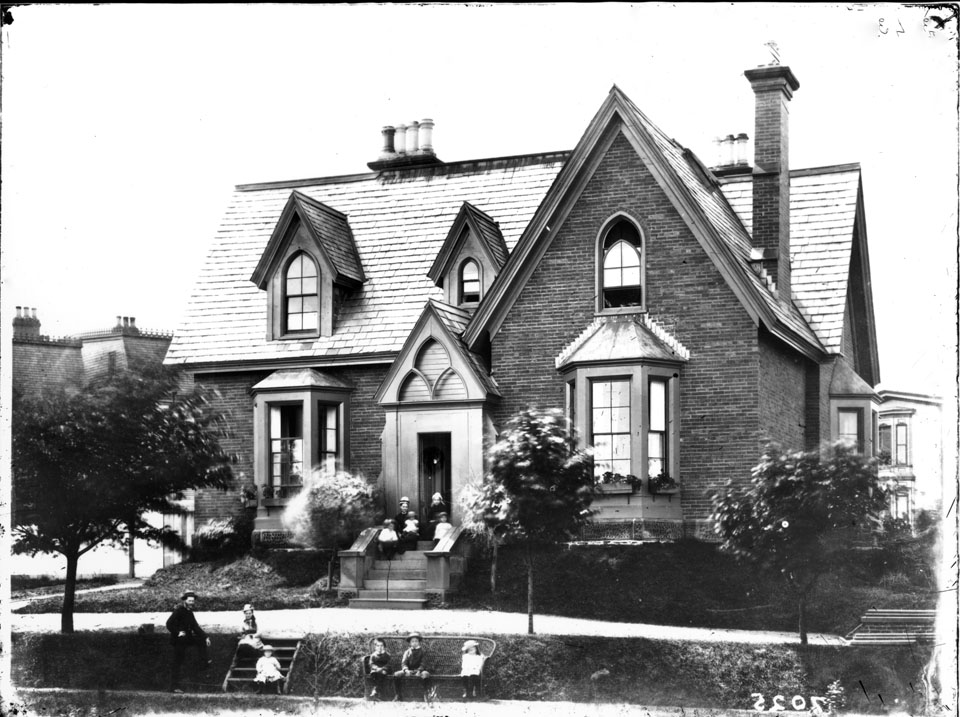 Nova Scotia Archives
The Royal Engineers in Halifax
Grigor Residence, Corner of Victoria Road and Bland Street, Halifax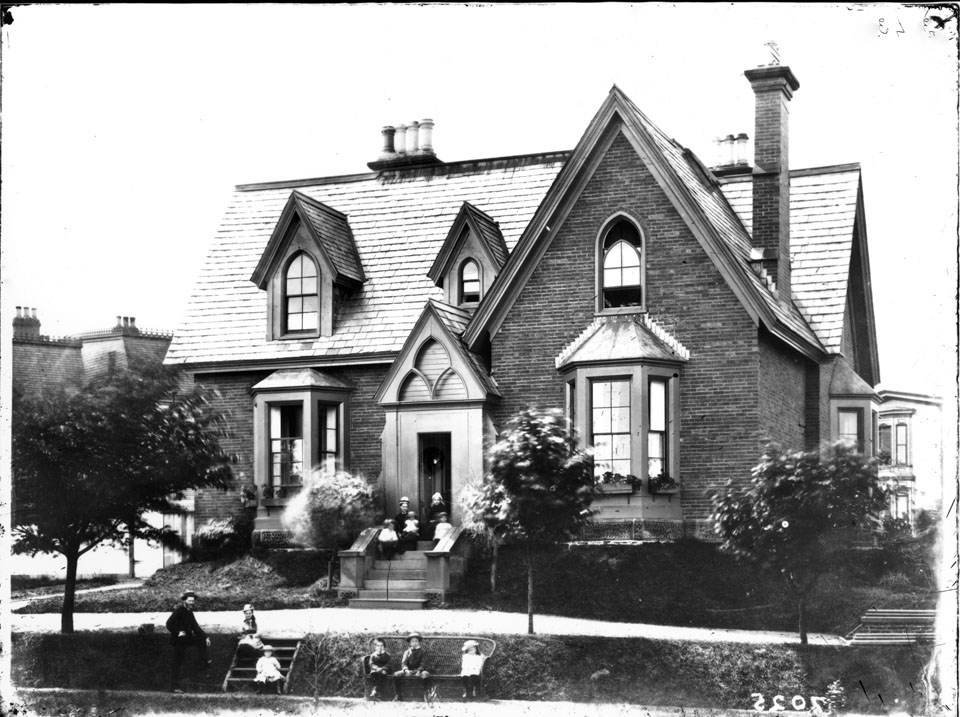 Piers note: No. 43.2. Residences of Military People, etc.: Pointed-roofed, brick House, in angle of Victoria Road and Bland Street, Halifax; with gentlemen, ladies and children. This house was built by (?) Grigor, son of Dr. Grigor; J.R. Murray lived there in 1878, and Matt R. Morrow in 1884. Looking West from the lawn of house.
Date.: ca. 1879
Reference: Royal Engineers Nova Scotia Archives number 7025 (Piers 43.2) / negative N-6157
Nova Scotia Archives — https://archives.novascotia.ca/royalengineers/archives/
Crown copyright © 2022, Province of Nova Scotia.