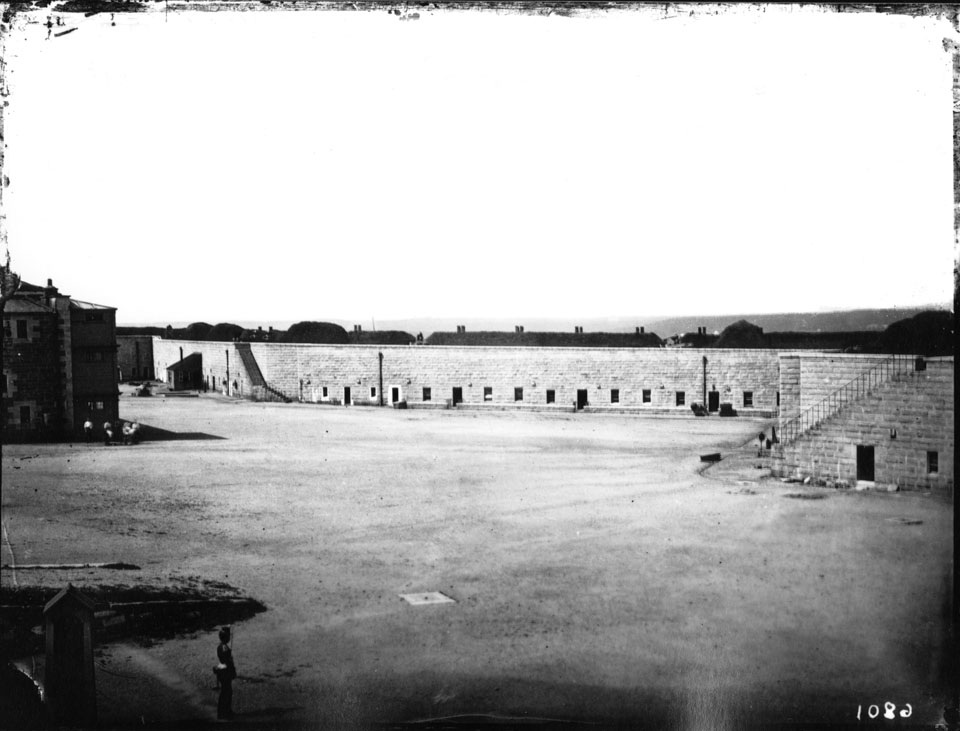 Nova Scotia Archives
The Royal Engineers in Halifax
Interior of Citadel, Halifax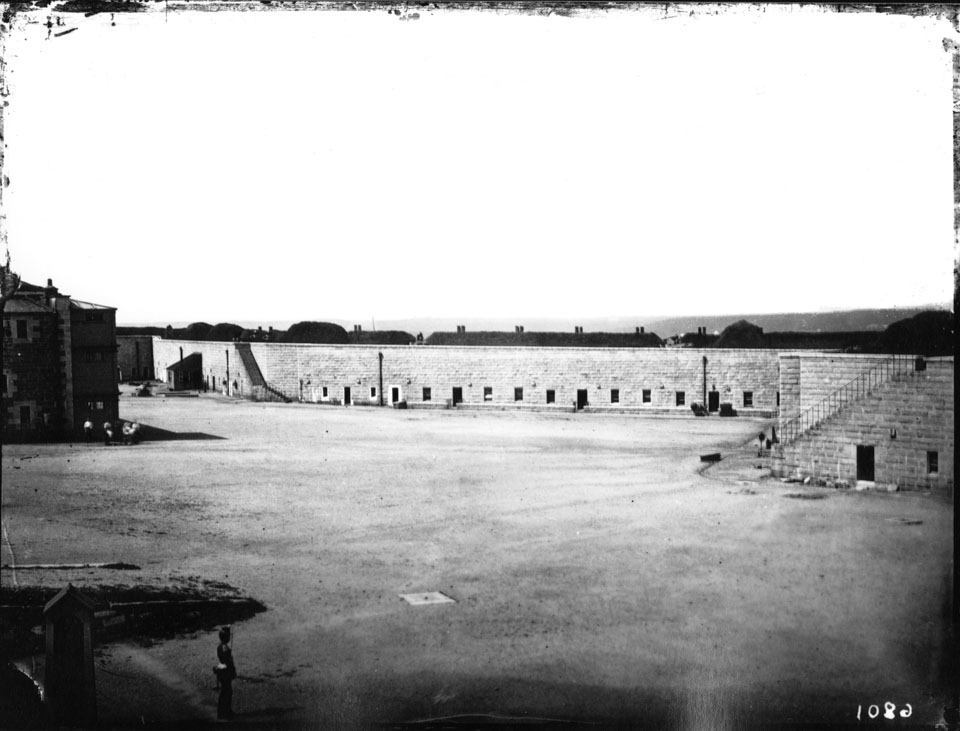 Piers note: No. 32. Citadel: Interior; Northern side of Redan, and Northeast Salient, with southern end of Cavalier, and Parade Ground (1870). From South ramparts, looking North-northwest.
Date.: 1870
Reference: Royal Engineers Nova Scotia Archives number 6801 (Piers 32) / negative N-9385
Nova Scotia Archives — https://archives.novascotia.ca/royalengineers/archives/
Crown copyright © 2022, Province of Nova Scotia.