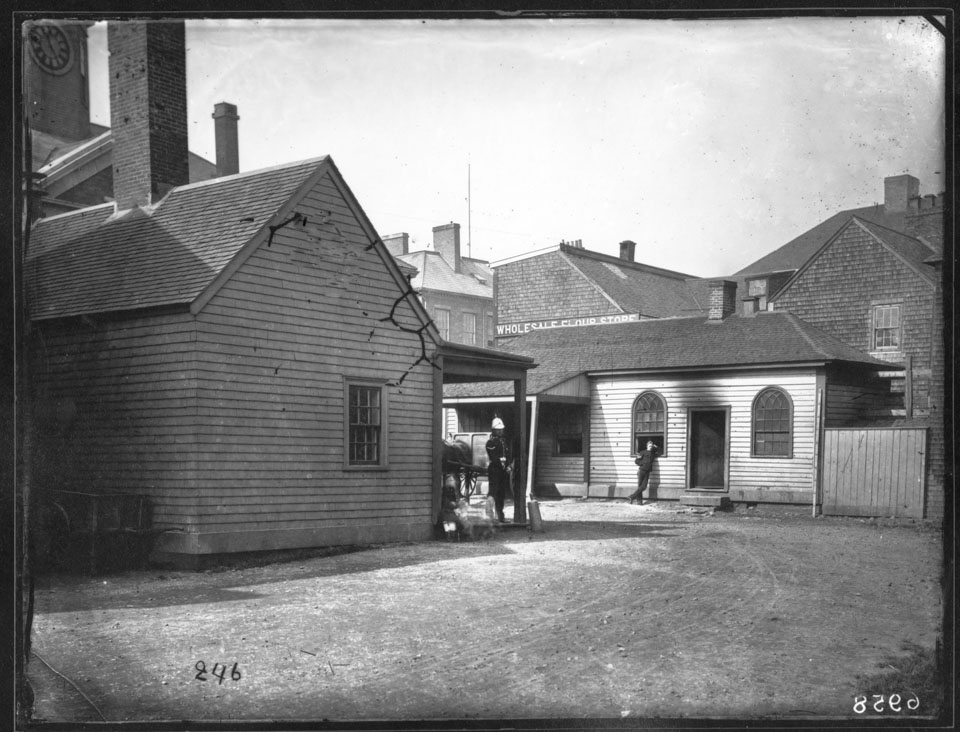 Nova Scotia Archives
The Royal Engineers in Halifax
Piers note: No. 246. Queen's Wharf: Guard Room at the Gate, the Main Guard at Northwest corner of property; the smaller building with arched windows, to right, seems to have been the original Guard Room of about 1798(?), whereas the larger building to left, with veranda, is the Guard Room in use in later years; photograph taken 1880. Looking West-northwest from Southwest corner of Flour Store No. 244. There is seen a lance corporal of the 101st Regiment, later the Royal Munster Fusiliers, wearing the new white helmet which was issued in 1880, which helps date the view. In distance, to right, are Clock Tower of City Market House, a bit of the brick City Court House, and D.J. Leahy's and Company's store.
Date.: ca. 1880
Reference: Royal Engineers Nova Scotia Archives number 6958 (Piers 246)
Nova Scotia Archives — https://archives.novascotia.ca/royalengineers/archives/
Crown copyright © 2023, Province of Nova Scotia.