Nova Scotia Archives
Mi'kmaq Holdings Resource Guide
---
Treaty of 1725 for Ratification at Annapolis Royal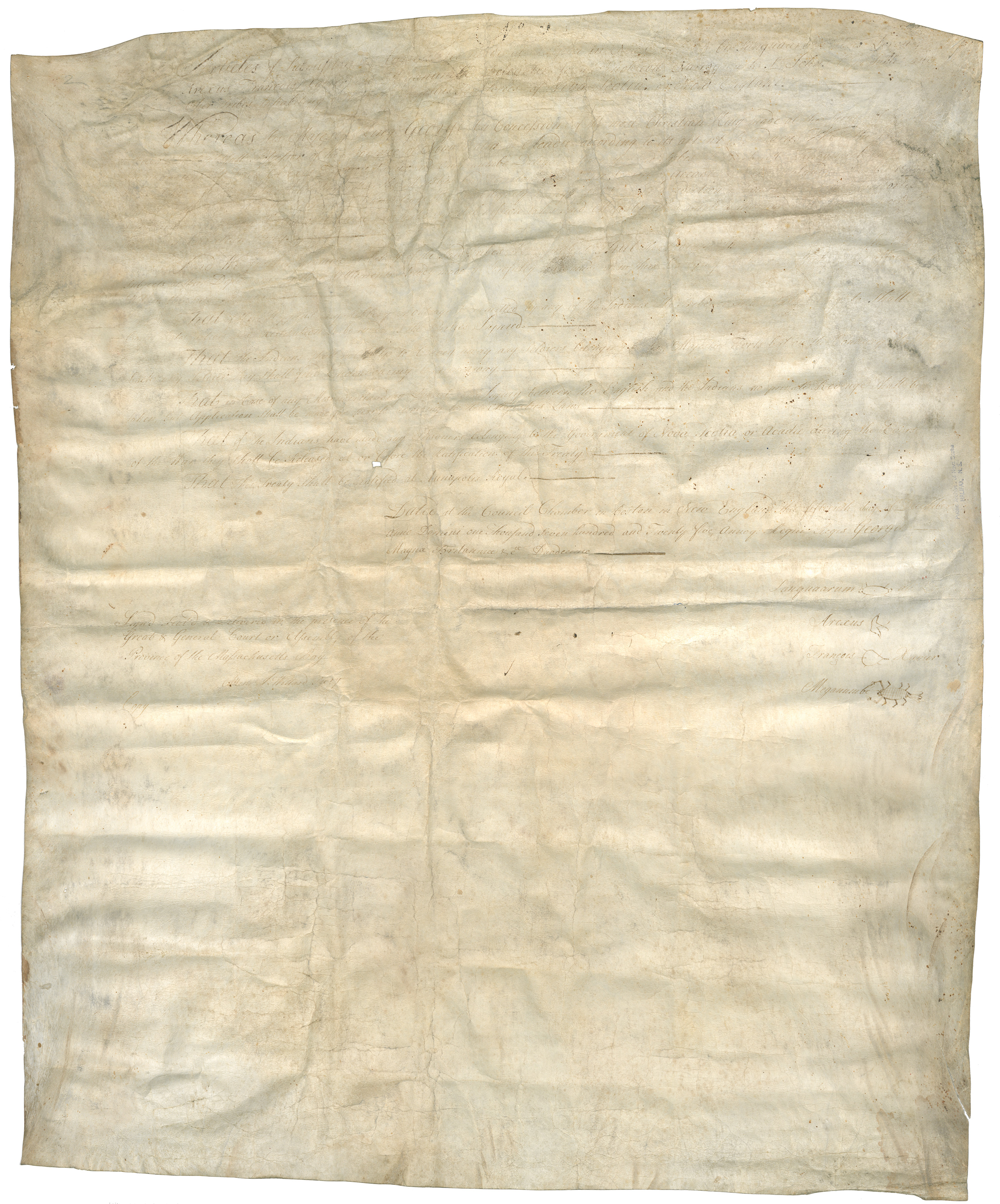 Signed in Boston, 15 December 1725, by J. Willard, Secretary of the General Court or Assembly of the Province of Massachusetts Bay, and various leaders from First Nations in Nova Scotia and New England.

This is an original document. Other copies of the original can be found at the National Archives (London UK) in the Colonial Office Papers, CO 217, Vol. 4, No. 349.

The final clause of the treaty states that it "shall be ratified at Annapolis Royal," which took place on 4 June 1726. No copies of that ratification exist at the Nova Scotia Archives.

Transcript is from W. E. Daugherty, Maritime Indian treaties in historical perspective (Indian and Northern Affairs Canada, 1981); Treaty No. 239 in their numbered treaty series.
Date: 1725
Retrieval no.: Peace and Friendship Treaties Nova Scotia Archives O/S No. 511
Nova Scotia Archives — https://archives.novascotia.ca/mikmaq/archives/
Crown copyright © 2021, Province of Nova Scotia.