Mi'kmaq Holdings Resource Guide
1727 Ratification at Casco Bay of the Treaty of 1725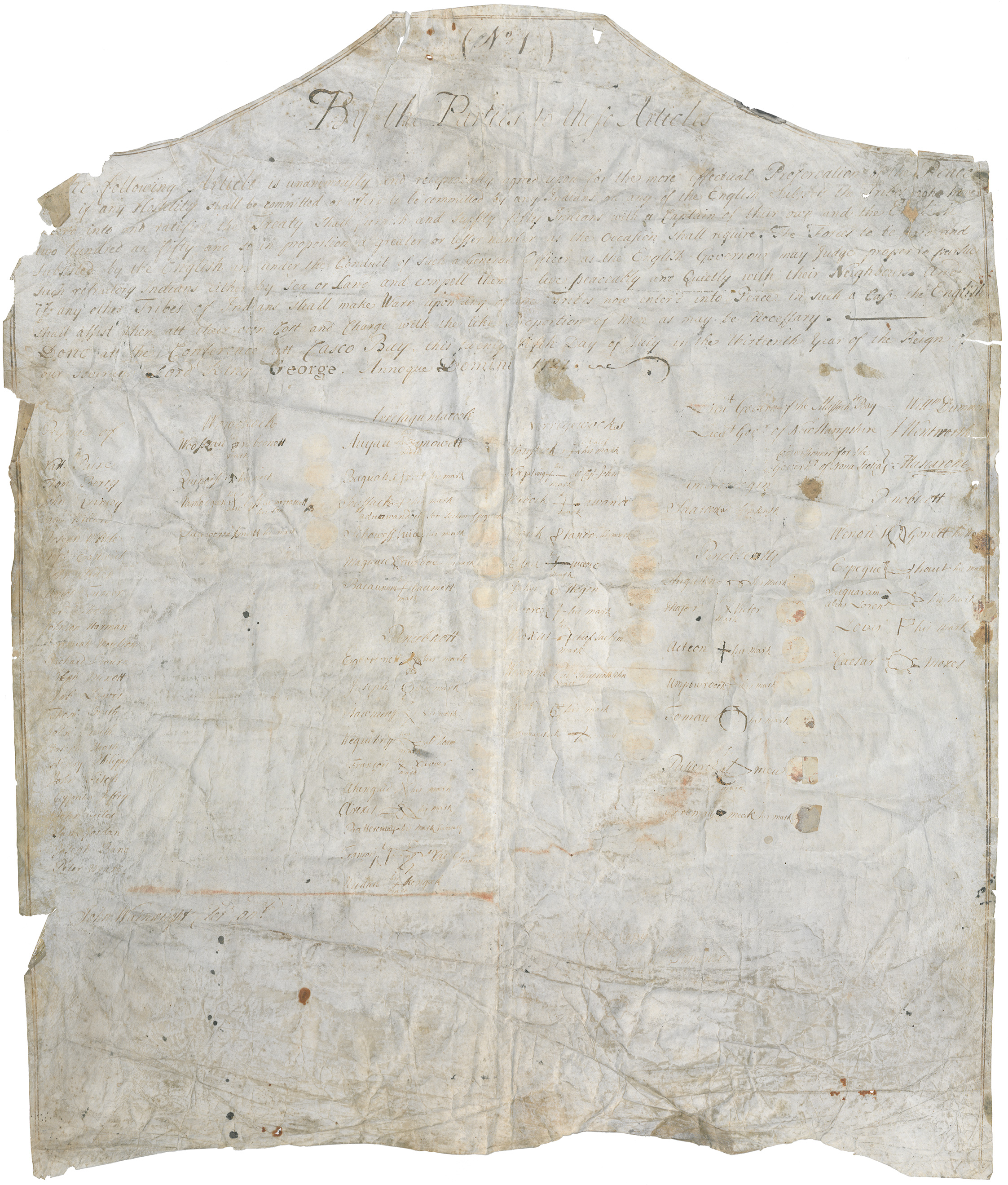 Signed at Casco Bay (near Portland, Maine), 25 July 1727, by the Lieutenant Governors of New Hampshire and Massachusetts Bay, Paul Mascarene (representing Nova Scotia), and representatives of the Arresaguntacook, Wawenock, Norridgewock, and Penobscot.
This is an original document.
A reproduction was included in Thomas B. Akins, editor, Selections from the public documents of the Province of Nova Scotia (Halifax, 1869).
Transcript published in Nathaniel Bouton, compiler and editor, Provincial papers, documents and records, relating to the Province of New Hampshire, from 1722-1737 (New Hampshire Historical Society, Vol. 4, 1870).
Date: 1727
Retrieval no.: Peace and Friendship Treaties Nova Scotia Archives O/S number 513