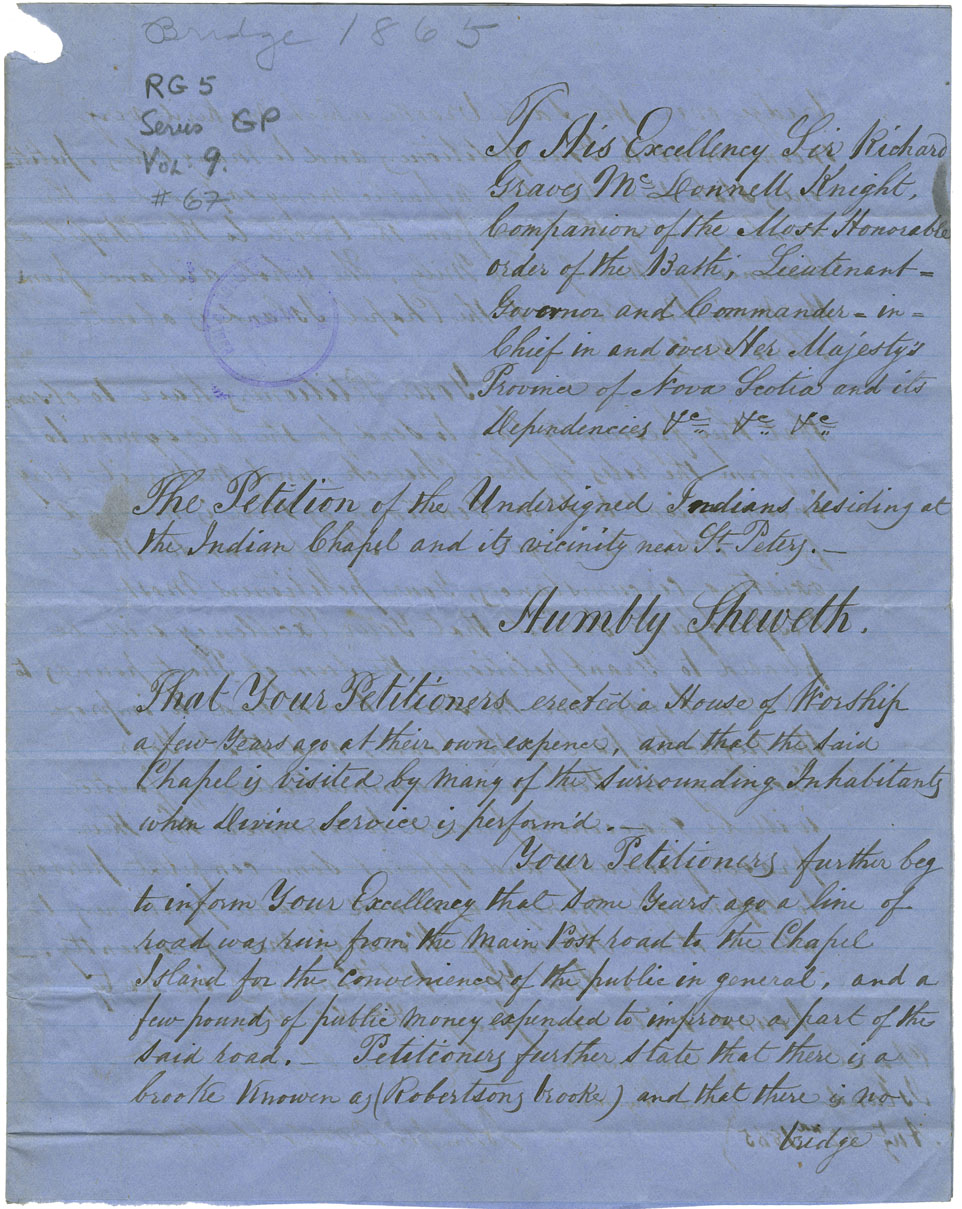 Nova Scotia Archives
Mi'kmaq Holdings Resource Guide
Petition of the Mi'kmaq residents of Chapel Island for better roads and a bridge to the chapel. Many signatures.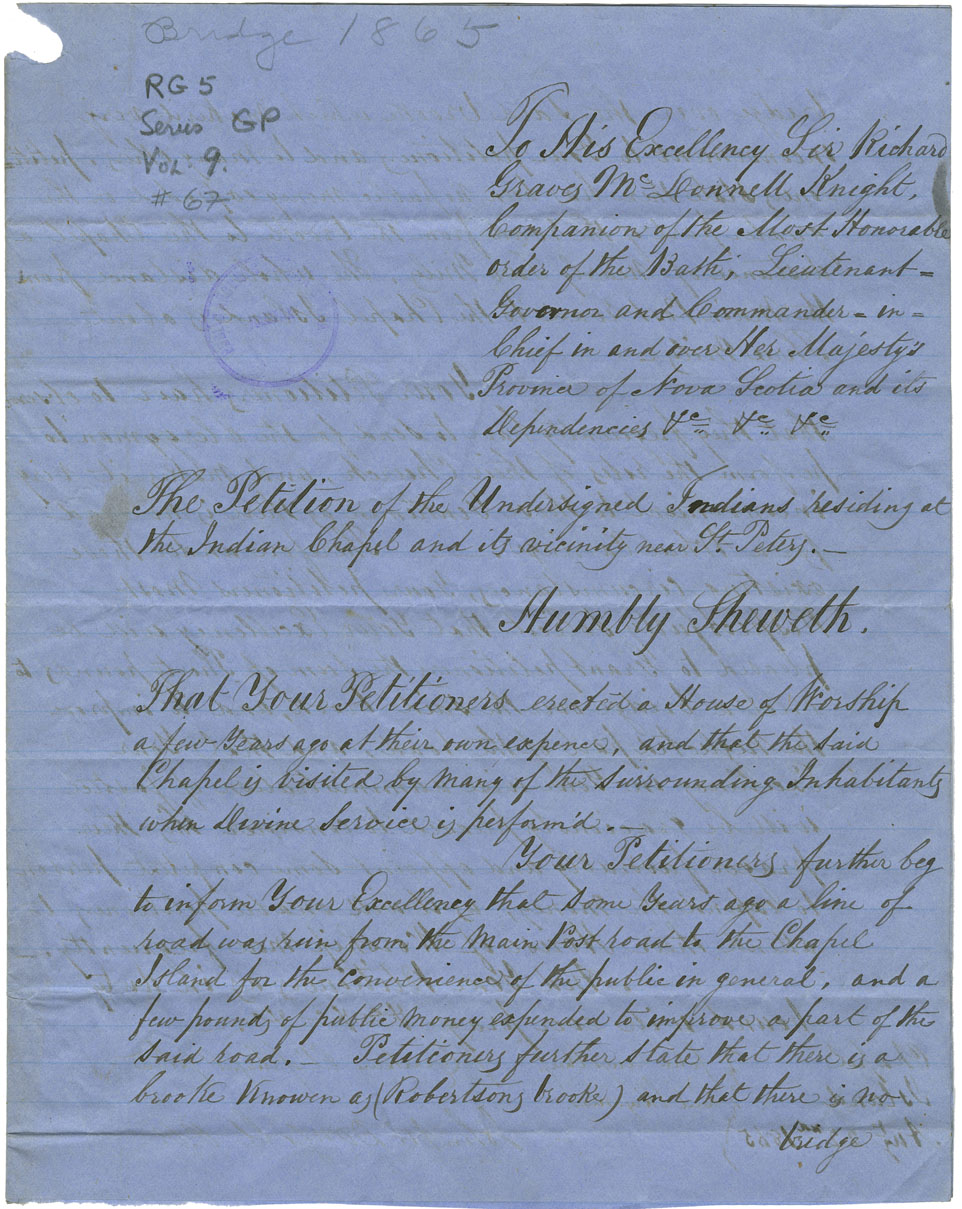 Microfilm 9687
Date: 1865
Retrieval no.: Lieutenant Governor of Nova Scotia — Petitions series Nova Scotia Archives RG 5 Series GP, Vol. 9 [Roads], No. 67
Nova Scotia Archives — https://archives.novascotia.ca/mikmaq/archives/
Crown copyright © 2021, Province of Nova Scotia.