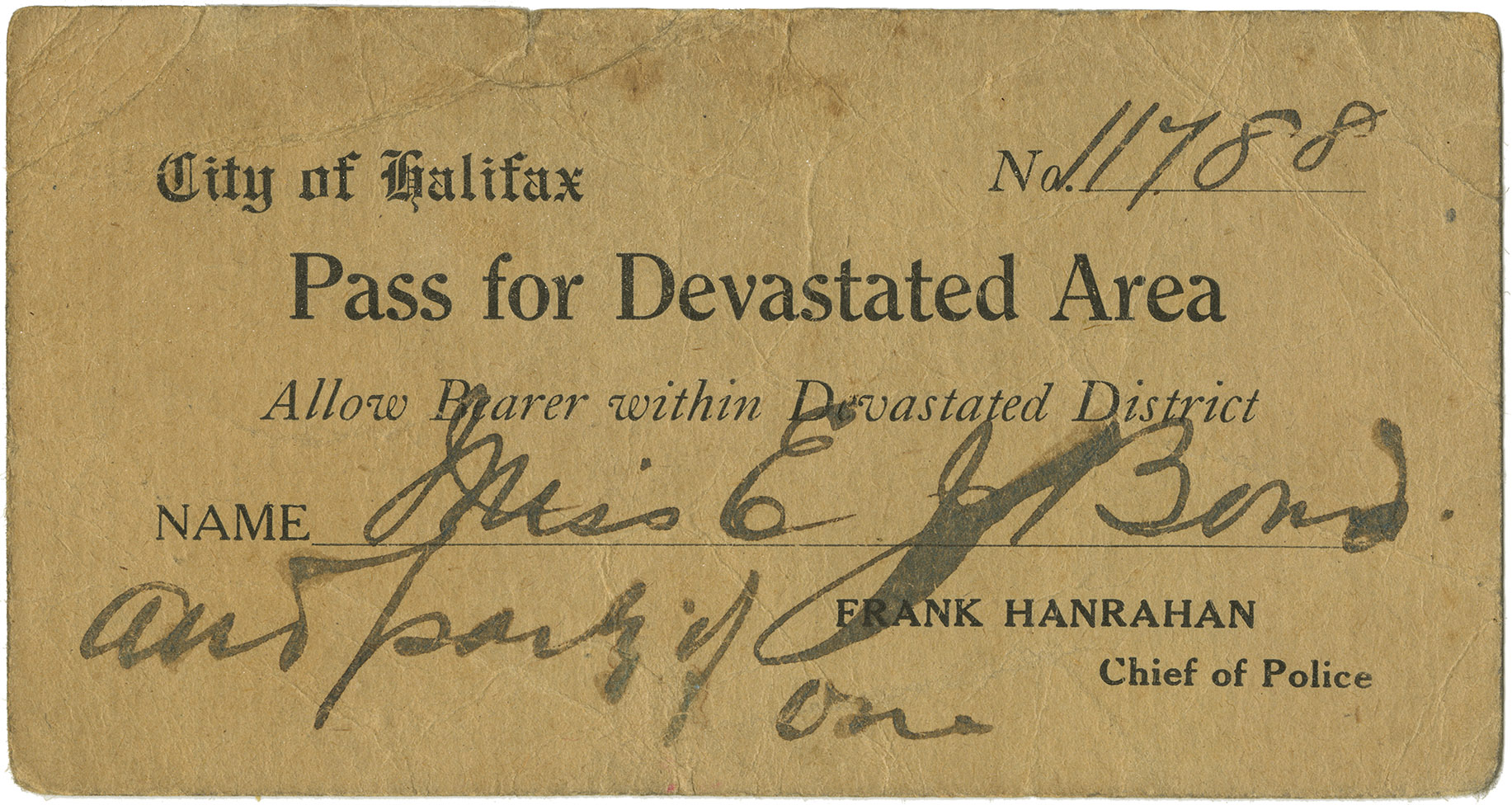 Nova Scotia Archives
1917 Halifax Explosion
Pass for Devasted Area No. 11788
Ethel Jane Bond was born on 3 November 1888 the daughter of Alexander (1858-1917) and Margaret (née Kellough) Bond (1858-1903). At the time of the Halifax Explosion she was living with her father and sister Bertha, at 35 Kaye Street, Halifax. Her father was killed instantly and she and her sister were displaced. Consists of a pass for the devasted area issued to Miss EJ Bond by the City of Halifax and a letter from Bond to her uncle, Murray Kellough, of Winnipeg, Manitoba. The letter described the devastation of the Explosion, the death of her father, the injuries that her sister, Bertha sustained and detailed the impact on various neighbours in the vicinity of Kaye St., Halifax.
Reference: Murray Kellough Nova Scotia Archives accession 2010-015
Nova Scotia Archives — https://archives.novascotia.ca/explosion/personal/narratives/
Crown copyright © 2023, Province of Nova Scotia.