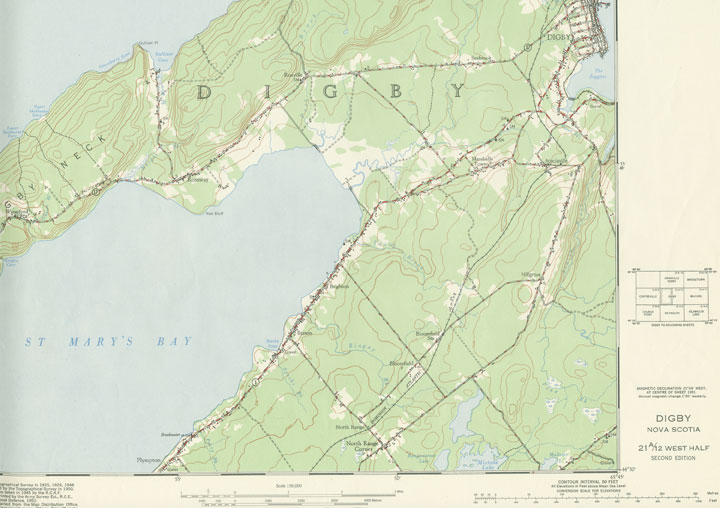 Nova Scotia Archives
Built Heritage Resource Guide
---
Nova Scotia Archives holds many topographical maps for Nova Scotia, ca. 1920 and ca. 1950 to ca. 1980. Although locations of houses are shown, residents' names are not identified.
Date: 1952
Reference: Nova Scotia Archives Map Collection: Topographical Maps, No. 21A/12 (O/S G 3422 D45 C36 21A/12 West)
Nova Scotia Archives — https://archives.novascotia.ca/builtheritage/archives/
Crown copyright © 2023, Province of Nova Scotia.