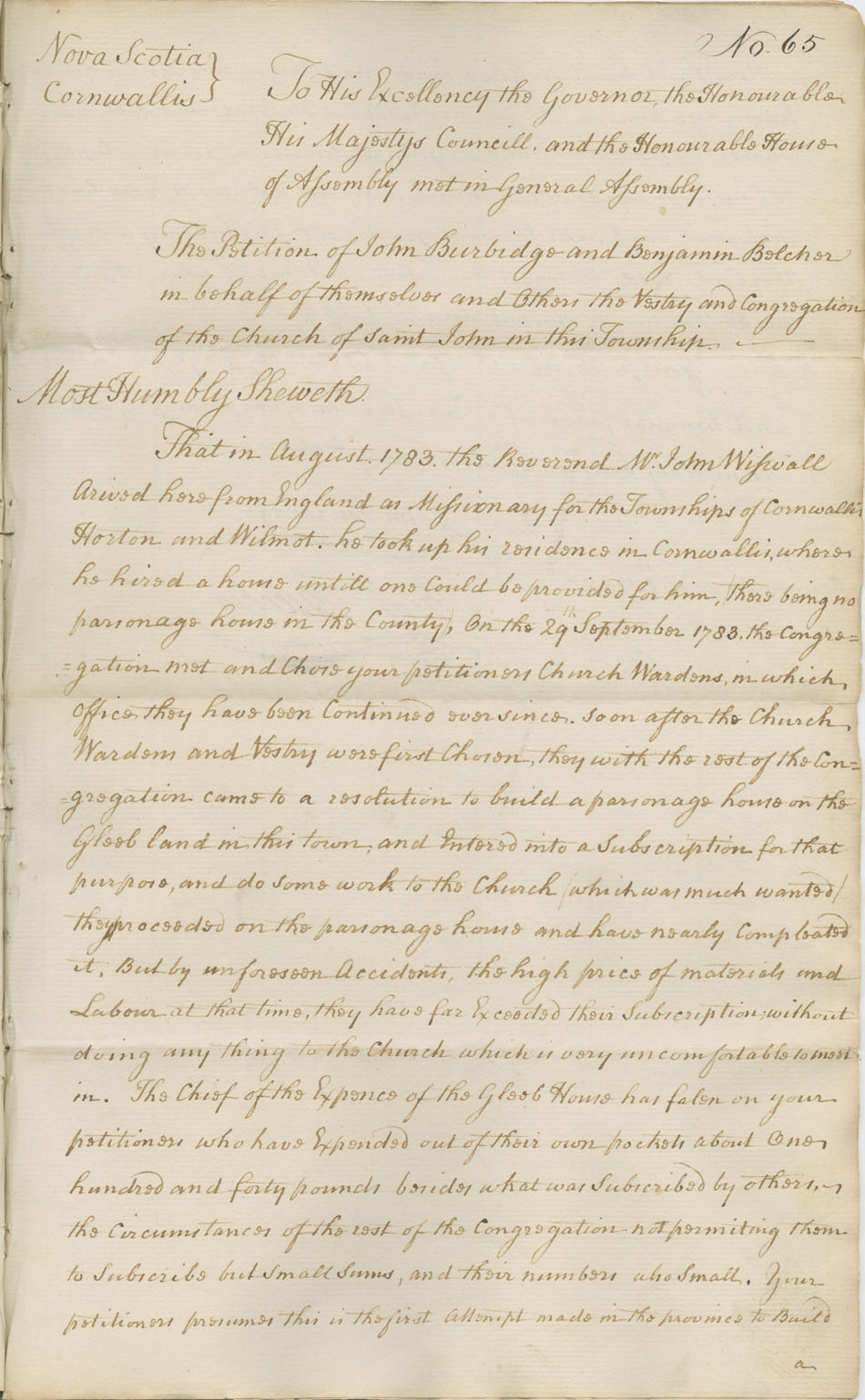 Nova Scotia Archives
Voices of the People
Nova Scotia House of Assembly Petitions and Correspondence
1 December 1785
Memorial of J. Belcher and J. Burbidge to Council and Assembly, asking them for £100 to finish church. Signed. Referred to future consideration.
Reference: Commissioner of Public Records Nova Scotia Archives RG 1 volume 301 number 65
Nova Scotia Archives — https://archives.novascotia.ca/assembly/archives/
Crown copyright © 2021, Province of Nova Scotia.