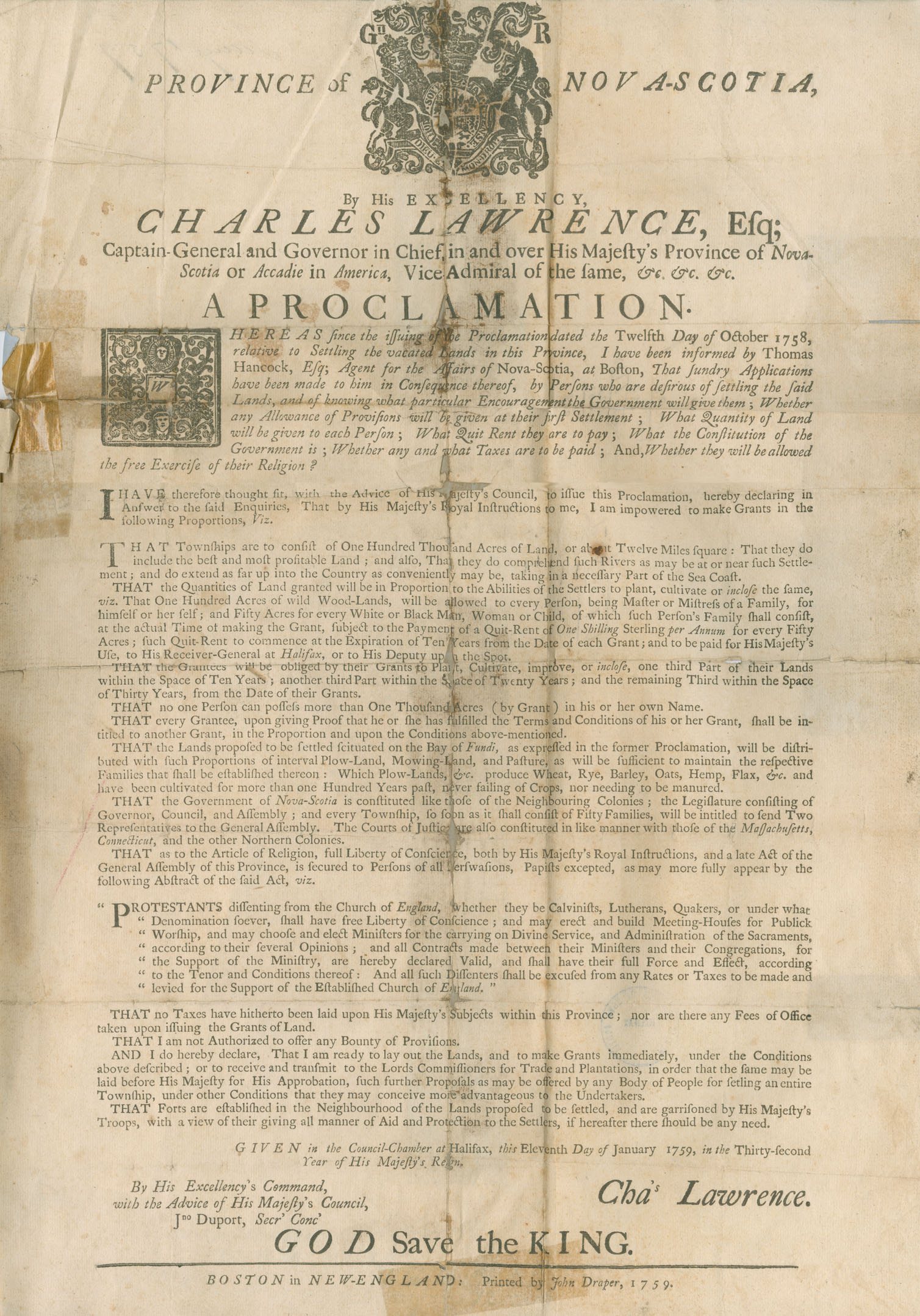 Nova Scotia Archives
Voices of the People
Nova Scotia House of Assembly Petitions and Correspondence
11 January 1759
Printed proclamation by Governor Lawrence declaring his powers of granting land, the conditions as to quantity and quality of land, as to qualifications of grantees, and as to Quit Rents and holding of land. Each township of fifty families to have two representatives in the Assembly. Religious tolerance to Protestants; no taxes or fees on grants of land; the readiness of the Governor to lay out land, listen to proposals and protest settlers. Signed.
Reference: Commissioner of Public Records Nova Scotia Archives RG 1 volume 301 number 3
Nova Scotia Archives — https://archives.novascotia.ca/assembly/archives/
Crown copyright © 2021, Province of Nova Scotia.