Nova Scotia Archives
Voices of the People
Nova Scotia House of Assembly Petitions and Correspondence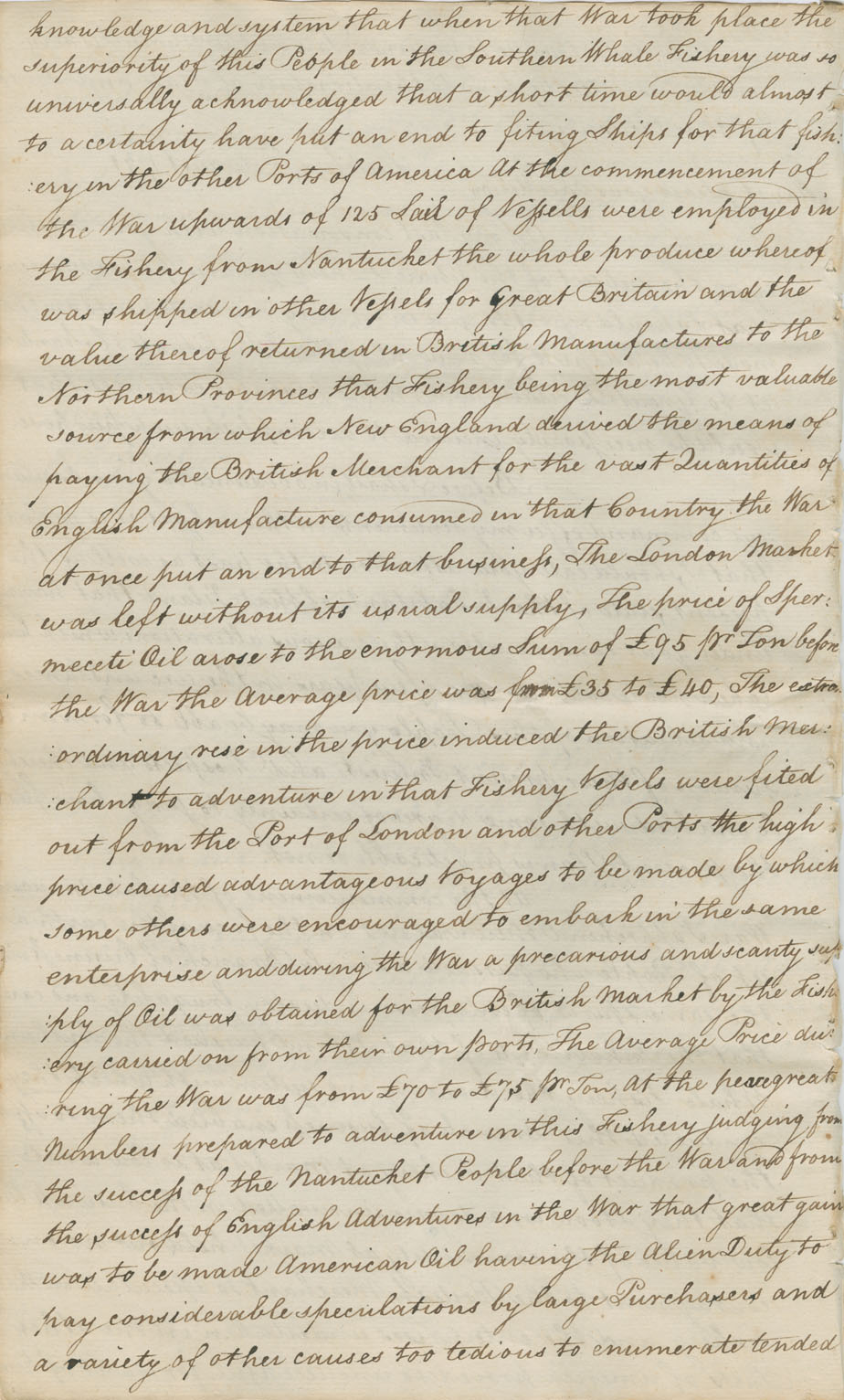 15 August 1791
Copy of a long report made by the Speaker (Uniacke) to Lieutenant Governor Parr on the whale-fishery, and transmitted to the Sec'y of State and Lords of the Treasury. Before offering suggestions as to removing whalers, will discuss past and present interests of whalers. History of the Nantucketers. Possibilities of persuading Starbuck and Folger to move other Nantucketers to Dartmouth and thence to Great Britain. Urges this plan rather than that of moving Dartmouth colony to Milford Haven.
Reference: Commissioner of Public Records Nova Scotia Archives RG 1 volume 302 number 20h
Nova Scotia Archives — https://archives.novascotia.ca/assembly/archives/
Crown copyright © 2022, Province of Nova Scotia.