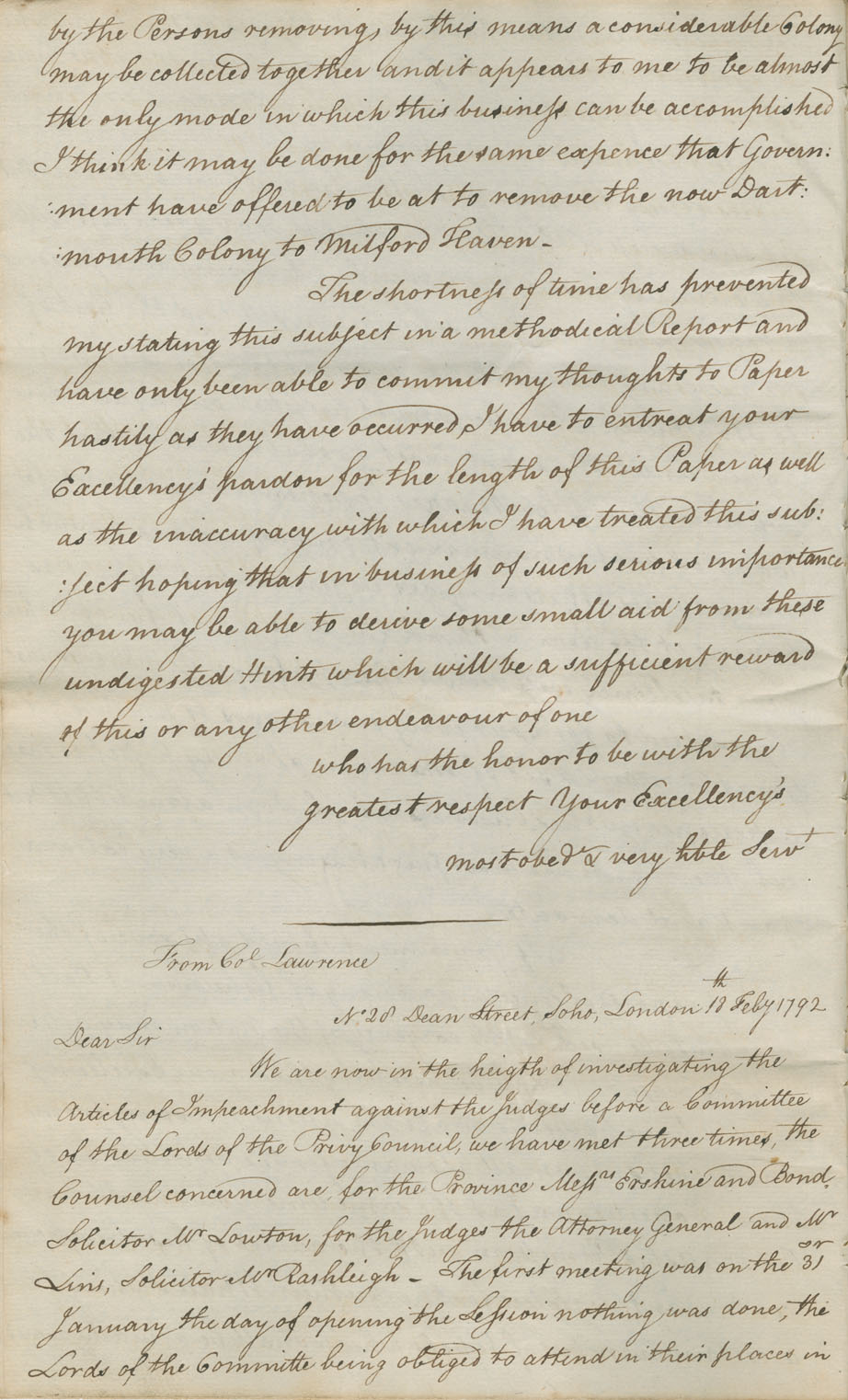 Nova Scotia Archives
Voices of the People
Nova Scotia House of Assembly Petitions and Correspondence
18 February 1792
Copy of letter from Col. Lawrence to the Speaker. The charges against the Judges now being investigated before the Privy Council. Miserable defence, vindicating them of corruption but admitting their ignorance.
Reference: Commissioner of Public Records Nova Scotia Archives RG 1 volume 302 number 20I
Nova Scotia Archives — https://archives.novascotia.ca/assembly/archives/
Crown copyright © 2022, Province of Nova Scotia.