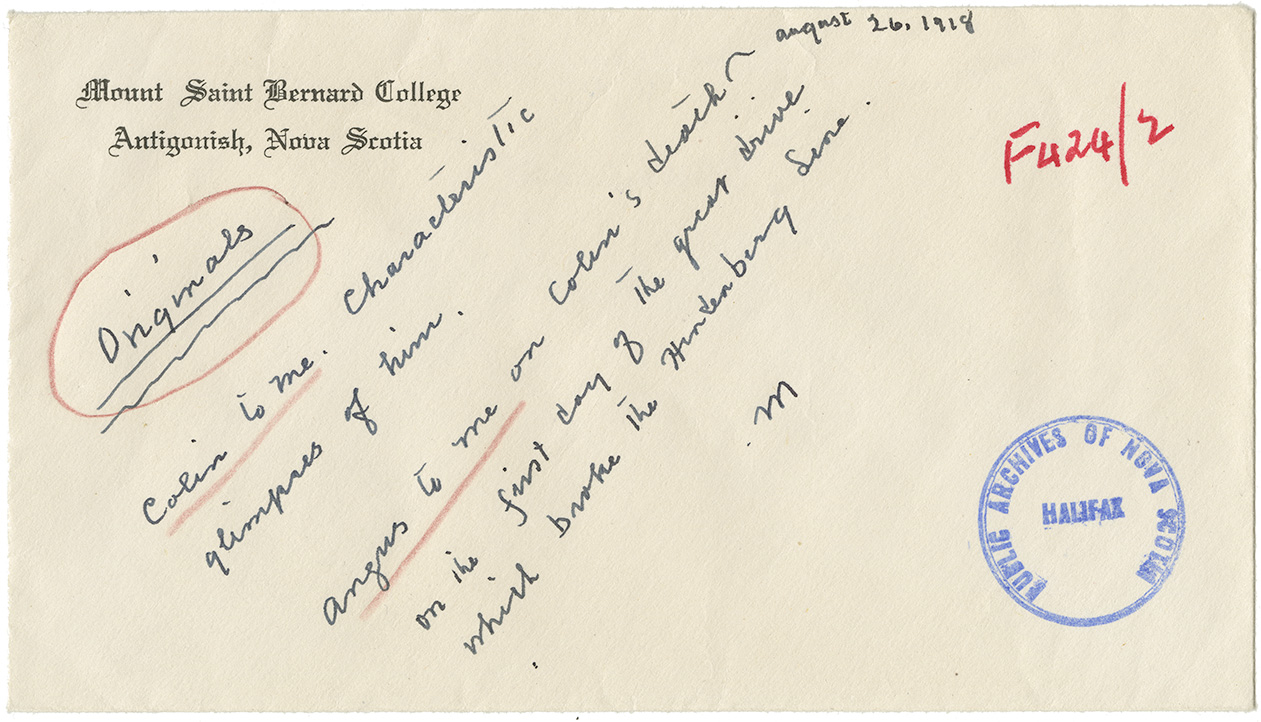 Nova Scotia Archives
Letters Home
Letter from Angus L. Macdonald to Sister St. Veronica
Letter to Sister St. Veronica, Mount Saint Bernard College, Antigonish, Nova Scotia from Angus L. Macdonald, France telling the news of the death of brother Colin Macdonald, at the Front. Sister St. Veronica was their sister "Mary". Envelope included with note about "Angus had Colin removed from original battlefield grave to a regular soldiers cemetery."
Date: 5 September 1918
Reference: Nova Scotia Archives MG 2 volume 1506 folder 424/2
Nova Scotia Archives — https://archives.novascotia.ca/warletters/archives/
Crown copyright © 2021, Province of Nova Scotia.