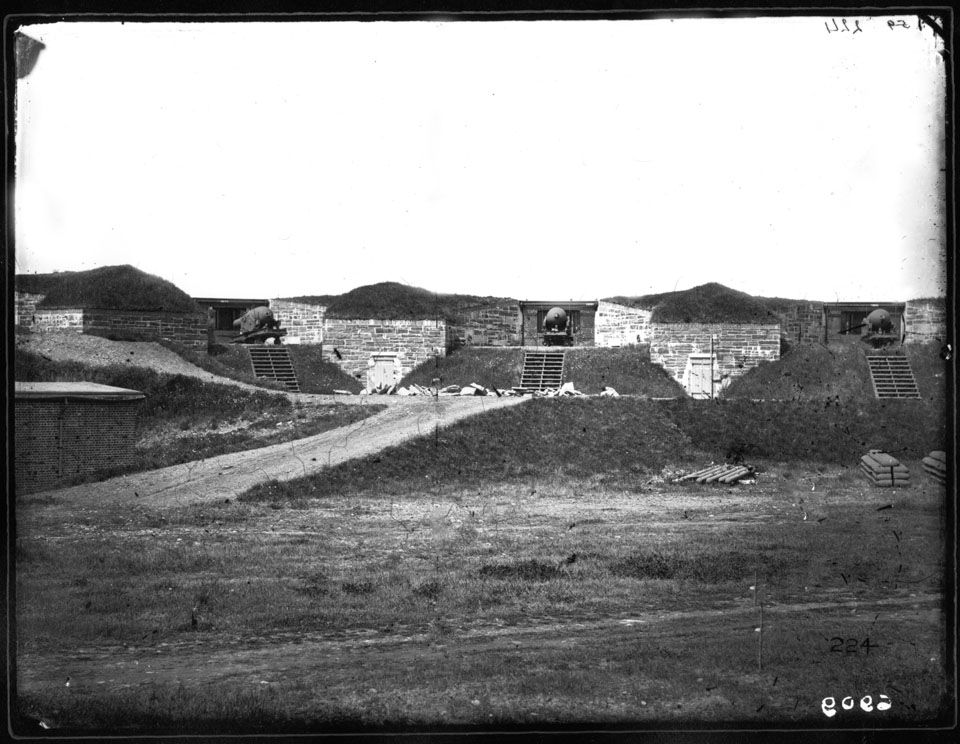 Nova Scotia Archives
The Royal Engineers in Halifax
Ives Point Battery, McNab's Island
Piers note: No. 224. Ives Point Battery: Interior, showing emplacements of three R.M.L. Guns on southern part of west front and Southwest salient, adjoining the Casemates (a little outside left side); part of Artillery Store for Small Stores to left. The middle gun here, is the last (5th) one seen to left in No. 222. Looking West-southwest from inside.
Date.: ca. 1876
Reference: Royal Engineers Nova Scotia Archives number 6909 (Piers 224) / negative N-8561
Nova Scotia Archives — https://archives.novascotia.ca/royalengineers/archives/
Crown copyright © 2022, Province of Nova Scotia.