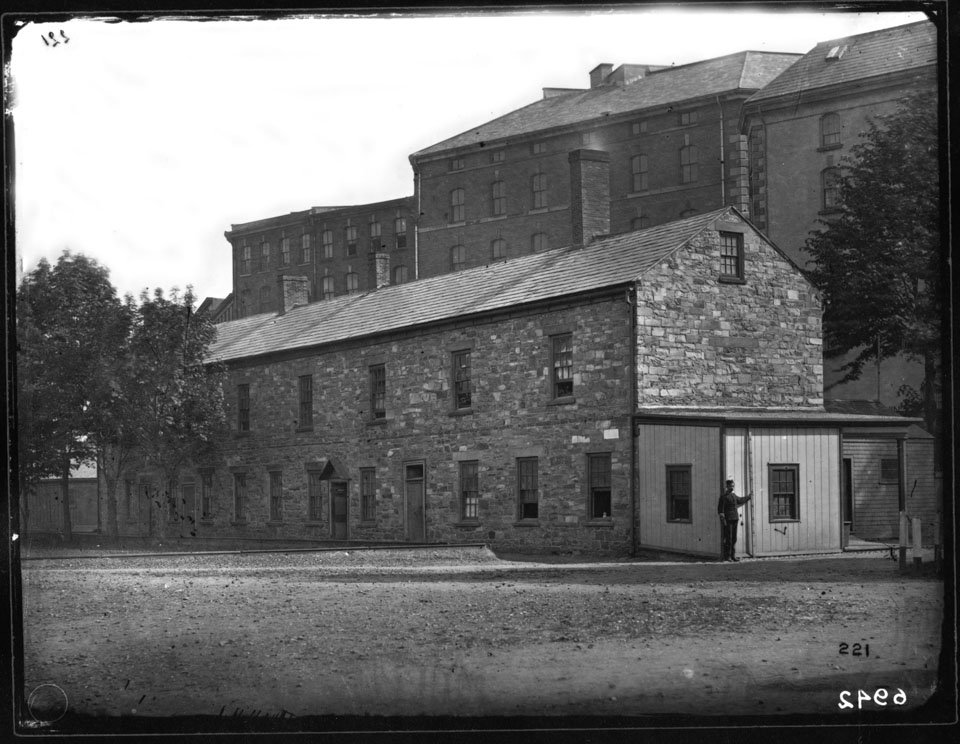 Nova Scotia Archives
The Royal Engineers in Halifax
Piers note: No. 221. Ordnance Yard: Office Building, old, of ironstone, trimmed with sandstone, 2½ storeys, near Southwest wall; the Gate is outside view, to right; Pentagon Building and Duffus & Co. Building, in right distance (Water Street); about 1879. Looking South, from in front of Northeast end of No.1 Store.
Date.: ca. 1879
Reference: Royal Engineers Nova Scotia Archives number 6942 (Piers 221) / negative N-1474
Nova Scotia Archives — https://archives.novascotia.ca/royalengineers/archives/
Crown copyright © 2023, Province of Nova Scotia.