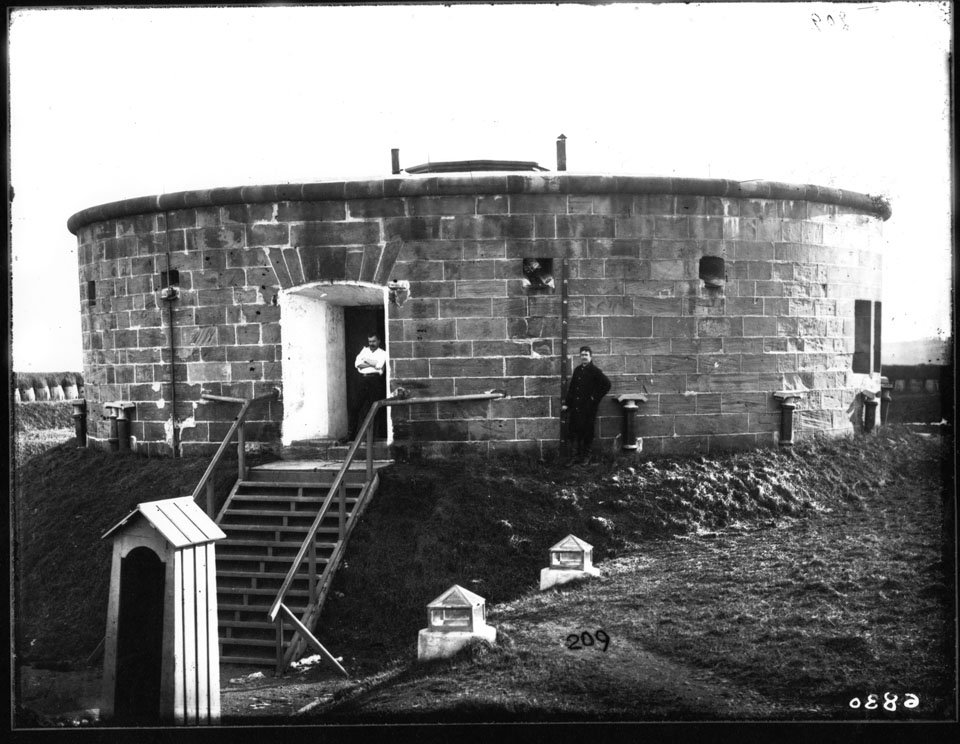 Nova Scotia Archives
The Royal Engineers in Halifax
Piers note: No. 209. Fort Clarence Martello Tower (Duke of Clarence's Tower) of sandstone, showing entrance on north side. Used as barrack room for 18 soldiers. The underground storey used as magazine, and the ventilators are from the circular passage surrounding the magazine. Looking South-southeast. Over door of tower is inscribed "No. 1. Soldiers. 18"
Date.: ca. 1878
Reference: Royal Engineers Nova Scotia Archives number 6830 (Piers 209) / negative N-8259
Nova Scotia Archives — https://archives.novascotia.ca/royalengineers/archives/
Crown copyright © 2023, Province of Nova Scotia.