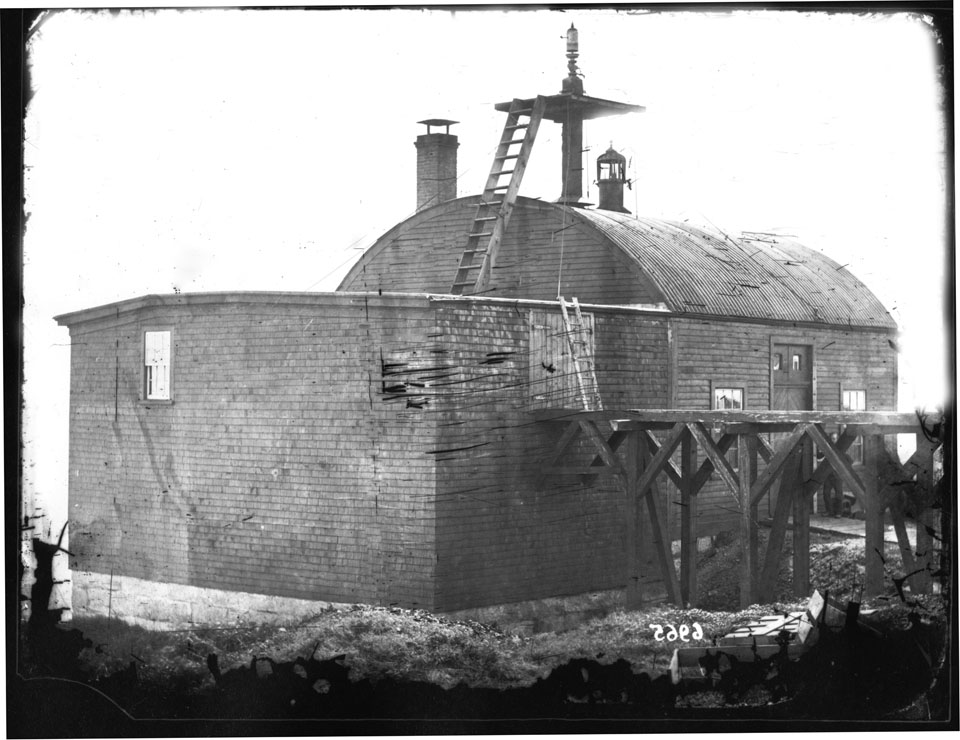 Nova Scotia Archives
The Royal Engineers in Halifax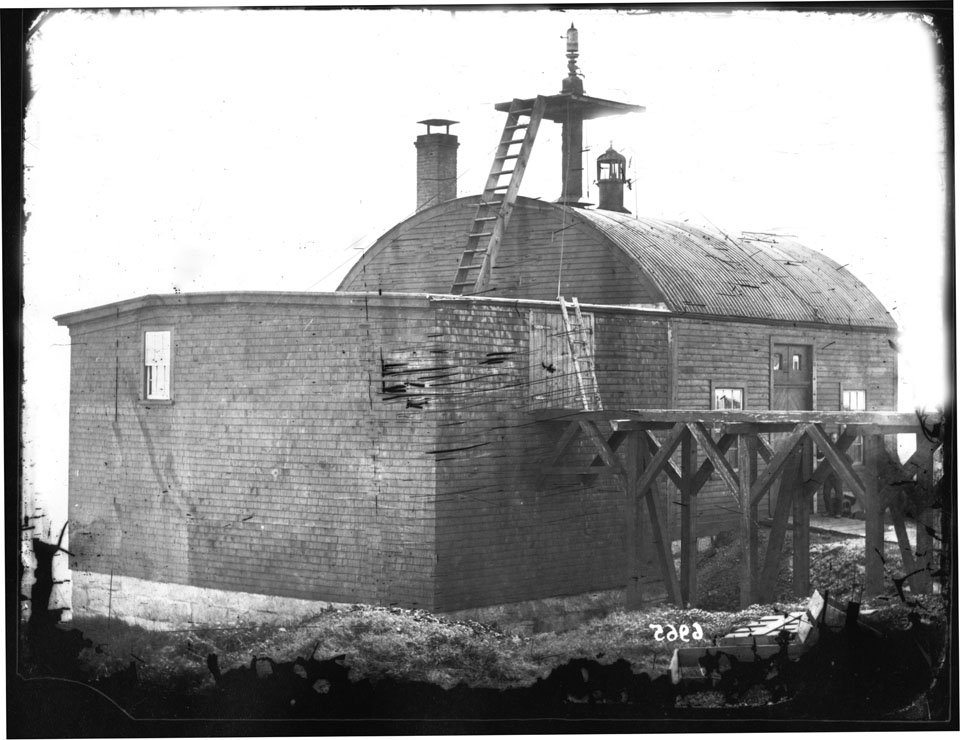 Piers note: No. 182. Sambro Island, off Halifax Harbour: Fog-horn House, near the Lighthouse; 1877. Taken same day and from same spot as No. 183, the only difference being that the latter (No. 183) has a soldier holding a measuring-rod against a corner of the building.
Date.: 1877
Reference: Royal Engineers Nova Scotia Archives number 6965 (Piers 182)
Nova Scotia Archives — https://archives.novascotia.ca/royalengineers/archives/
Crown copyright © 2022, Province of Nova Scotia.