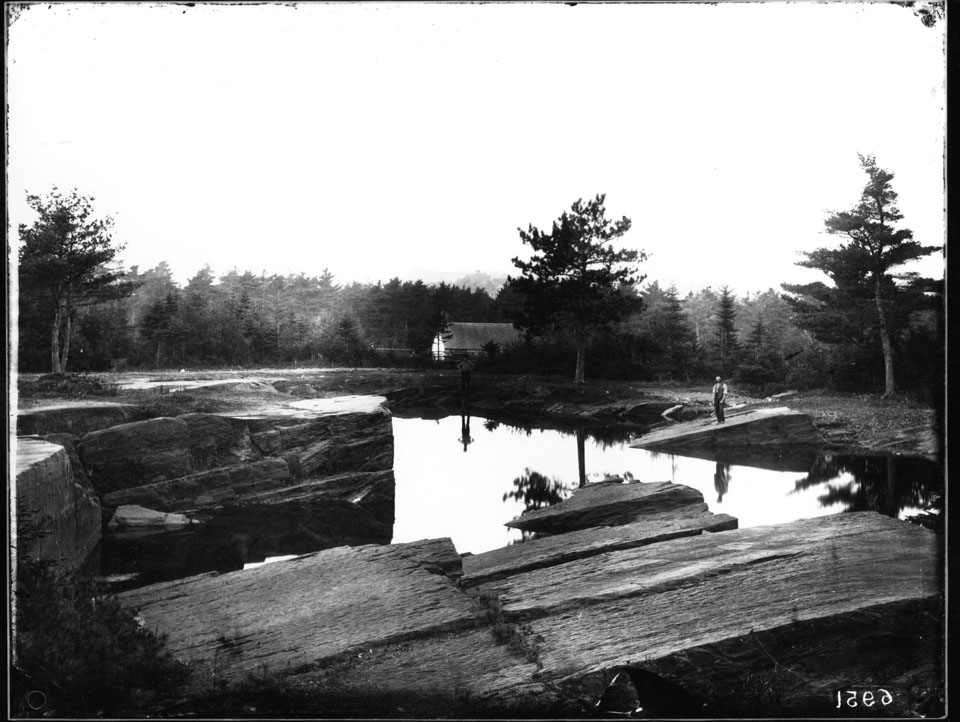 Nova Scotia Archives
The Royal Engineers in Halifax
Quarry Pond at Point Pleasant Park, Halifax
Piers note: No. 137. Point Pleasant Park: Quarry Pond (near present Sir W. Young Gates), with Military Cottage of ironstone (just west of present Park Keeper's Lodge) in which Garrety, an old Engineer soldier, lived; in or about 1875. Looking North-northwest. Judge Bliss's large house, near Fort Massey Church, can just be detected in extreme distance to right of tree. A good many years ago, perhaps in the 60's, a boy named Maitland, whose father had the farm just southward of the Old Penitentiary, Northwest Arm, was drowned in this pond. About 1894 the wife of George Harvey, artist, drowned herself in the pond.
Date.: ca. 1875
Reference: Royal Engineers Nova Scotia Archives number 6951 (Piers 137) / negative N-1482
Nova Scotia Archives — https://archives.novascotia.ca/royalengineers/archives/
Crown copyright © 2022, Province of Nova Scotia.