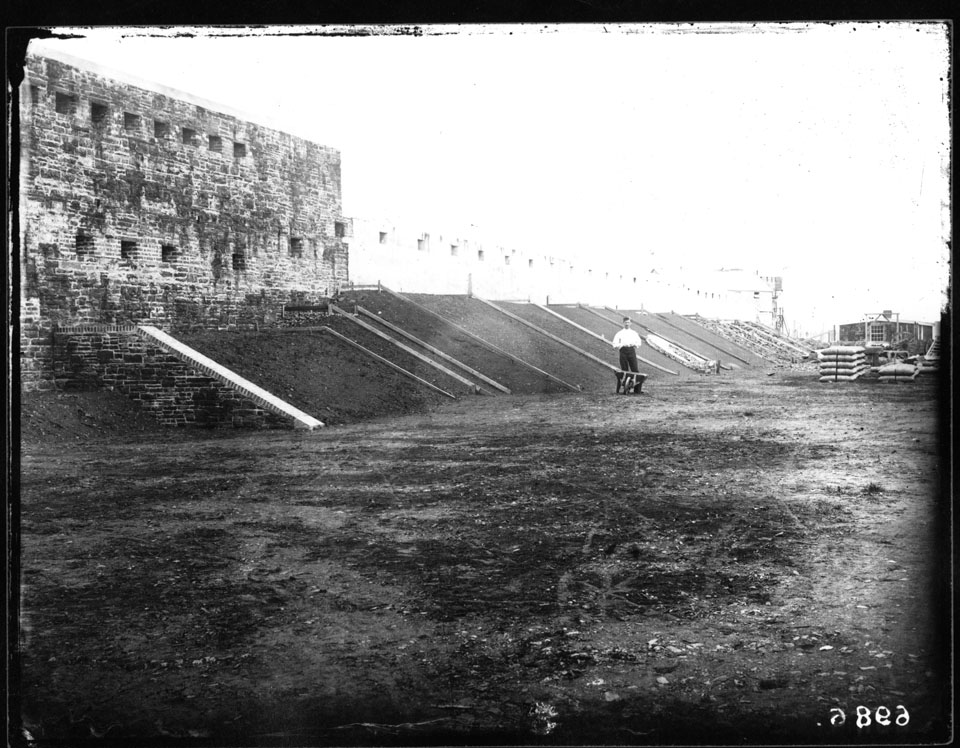 Nova Scotia Archives
The Royal Engineers in Halifax
Piers note: No. 87. York Redoubt: Banquette Slope (being finished) and loopholed West Wall at the gorge; also part of high loopholed Wall alongside of South Caponier to left, and in distance, part of Tower and the Artillery Store; 1873. Looking North-northwest from the South Gate.
Date.: 1873
Reference: Royal Engineers Nova Scotia Archives number 6986 (Piers 87) / negative N-2030
Nova Scotia Archives — https://archives.novascotia.ca/royalengineers/archives/
Crown copyright © 2023, Province of Nova Scotia.