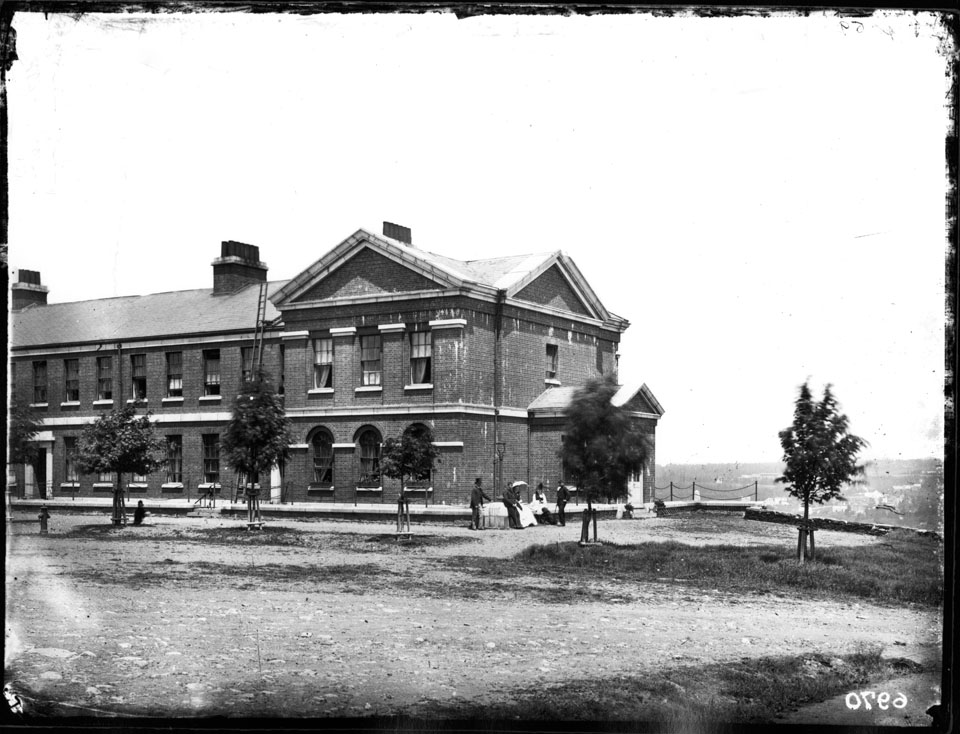 Nova Scotia Archives
The Royal Engineers in Halifax
Wellington Barracks, Halifax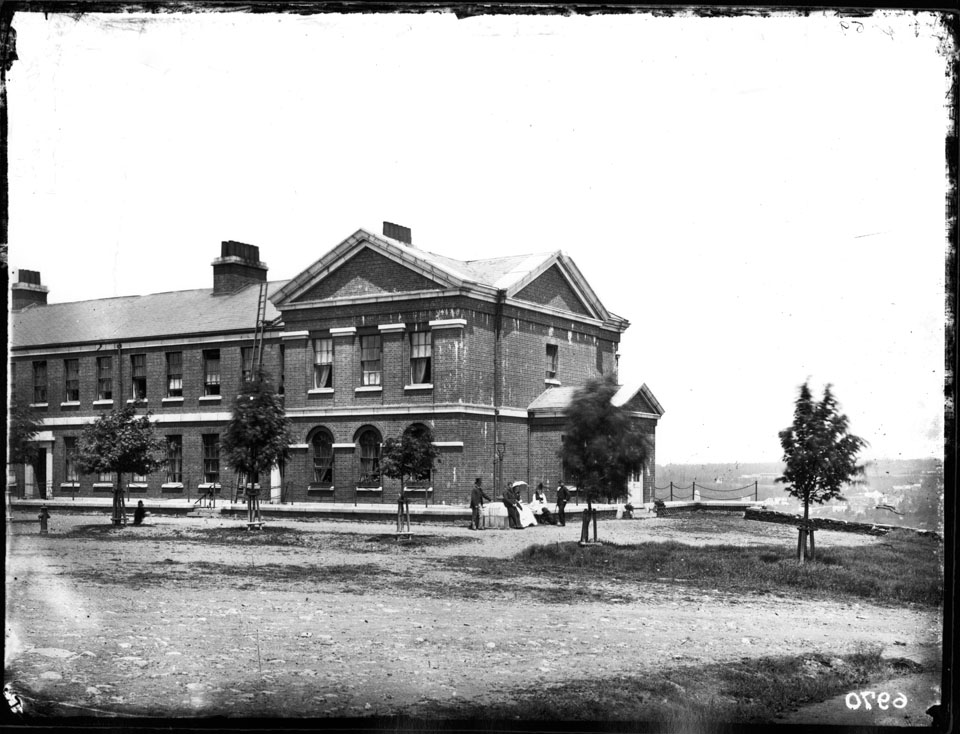 Piers note: No. 69. Wellington Barracks: Officers' Quarters. Southwest front of Southeast ("southern") end, showing the Commanding Officer's (Lieutenant Colonel) Quarters with pendments to right; a group of officers and ladies near the entrance; 1872 or 1873. Looking North from edge of Parade Ground. Contains Commanding Officer's Quarters and doors A and B. The old Windmill at North Dartmouth is seen (small) in distance toward right.
Date.: 1872 or 1873
Reference: Royal Engineers Nova Scotia Archives number 6970 (Piers 69)
Nova Scotia Archives — https://archives.novascotia.ca/royalengineers/archives/
Crown copyright © 2022, Province of Nova Scotia.