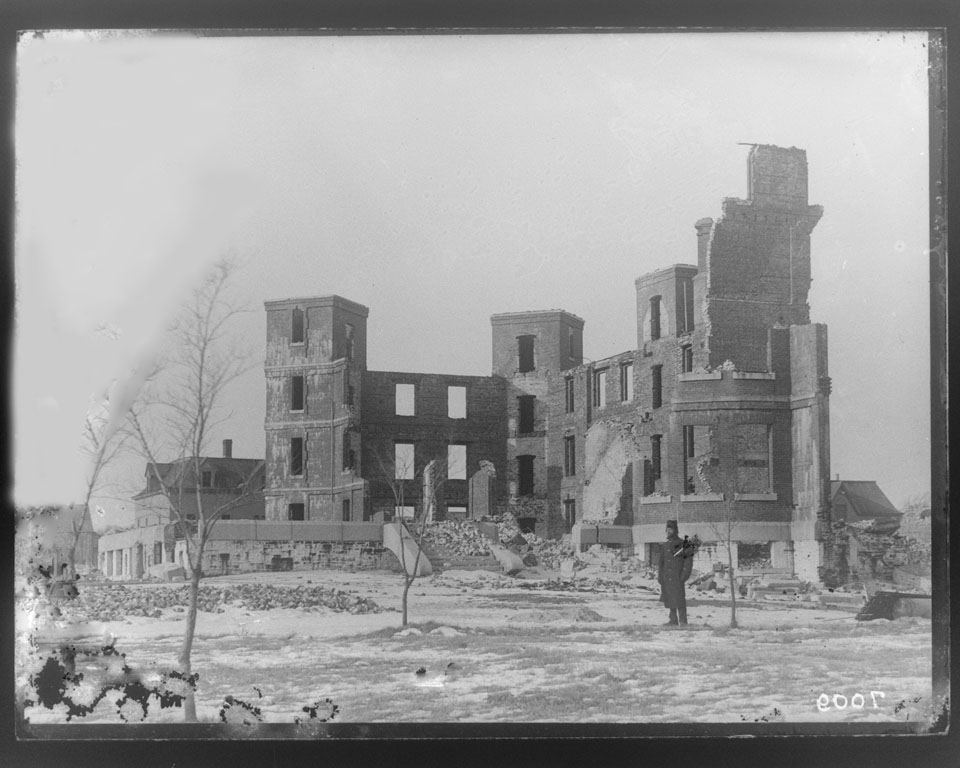 Nova Scotia Archives
The Royal Engineers in Halifax
Demolition of ruins of Poor Asylum fire, Halifax
Piers note: Poor Asylum Fire, Demolition of Ruins: General View of Ruins, showing remaining brick Walls (three storeys) and the three towers (four storeys); December 1884. Looking West towards Robie Street. Poor Asylum, South and Robie Streets, Halifax. Constructed in 1868-69 by Henry Peters from plans by (?) Stirling. Said to have been second largest building in Nova Scotia (brick part 180 x 50 feet). Destroyed by fire, 7 November 1882. Thirty-one lives lost.
Date.: 1882
Reference: Royal Engineers Nova Scotia Archives number 7009 (Piers )
Nova Scotia Archives — https://archives.novascotia.ca/royalengineers/archives/
Crown copyright © 2023, Province of Nova Scotia.