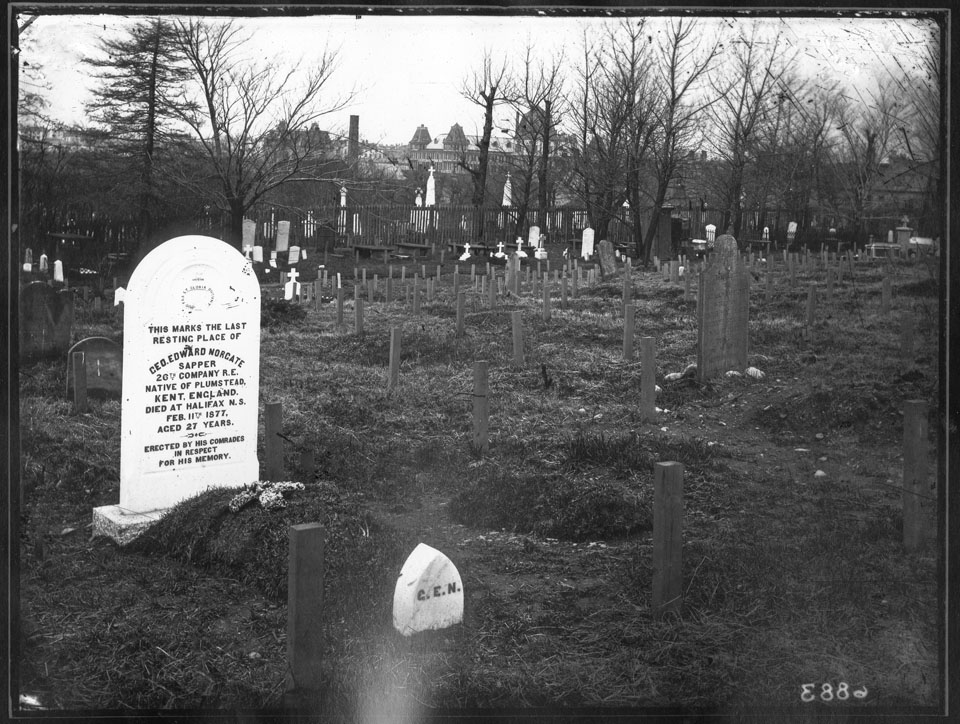 Nova Scotia Archives
The Royal Engineers in Halifax
Fort Massey Cemetery, Halifax
Piers note: No. 381. Fort Massey Cemetery: Inside, showing tombstone of George Edward Norgate, sapper, 26 Co. Royal Engineers, native of Plumstead, Kent, England, died 11 February 1877, aged 27 years. Also tombstone of Sarah, wife of Richard Whitesides, private, 77th Regiment, died 22nd J(?) 1846, aged 22. Looking West-northwest(?) towards Exhibition Building, Tower Road, seen in distance.
Date.: ca. 1888
Reference: Royal Engineers Nova Scotia Archives number 6883 (Piers 381) / negative N-1465
Nova Scotia Archives — https://archives.novascotia.ca/royalengineers/archives/
Crown copyright © 2023, Province of Nova Scotia.