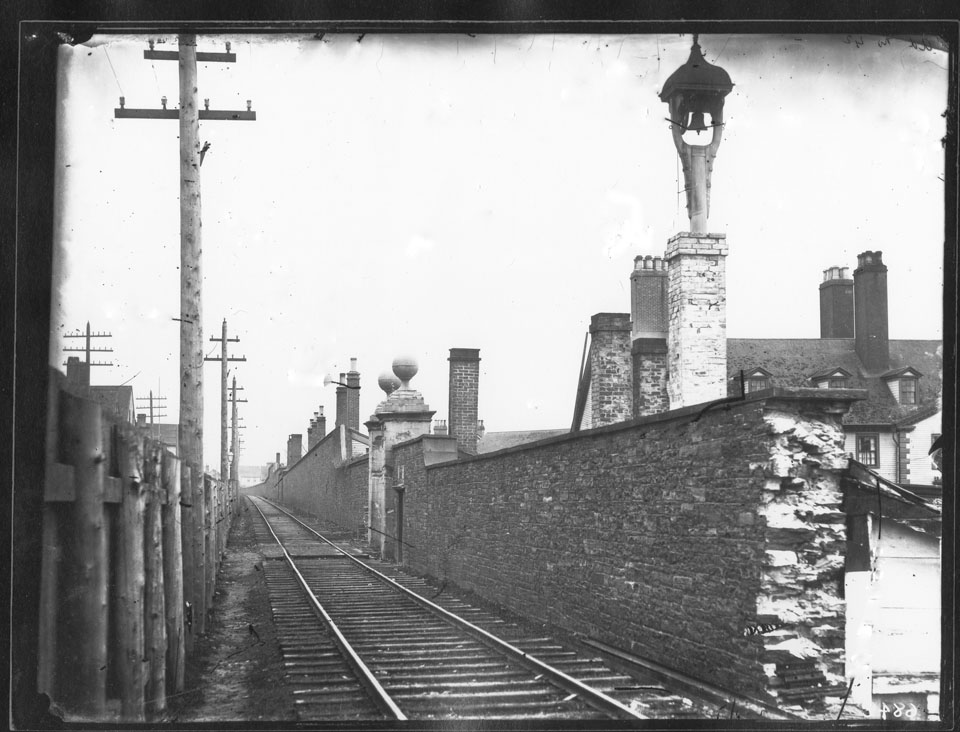 Nova Scotia Archives
The Royal Engineers in Halifax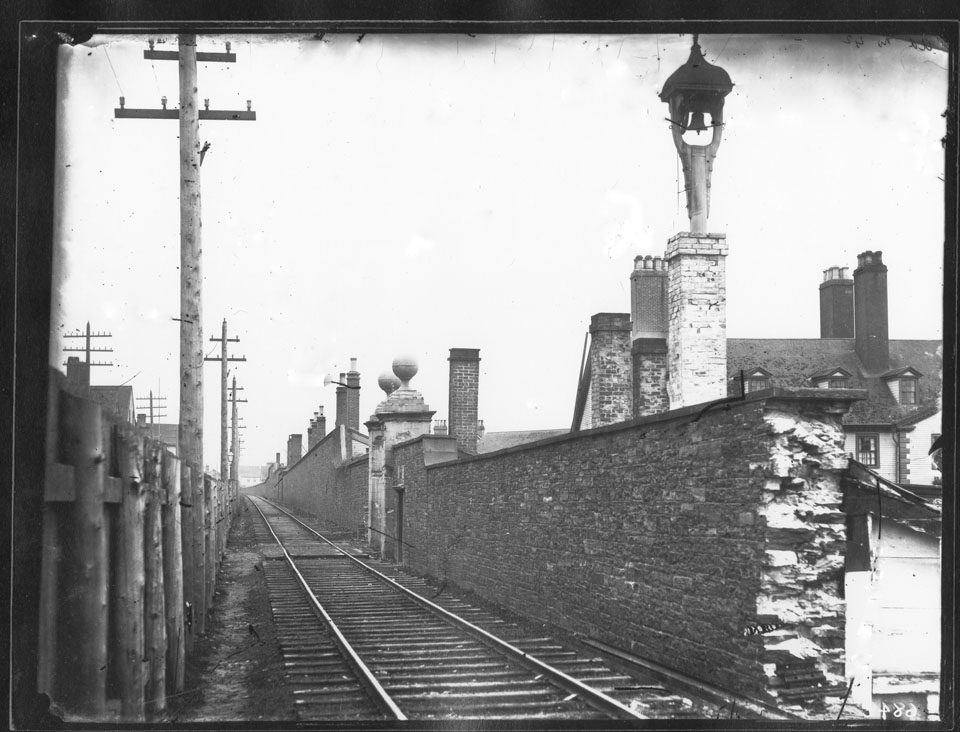 Piers note: No. 347. Dockyard: South Gate, of sandstone, 1844-1883; outside of "ironstone" Wall, Bell Post, with roof of Official Residences. Shows railway track (fenced-off) between Water Street and the Wall. Looking North-northwest from outside. The gate here shown was built or rebuilt in 1844 and was replaced by present granite gate (see No. 333) in 1883; therefore this photograph must have been made in or shortly before 1883.
Date.: ca. 1883
Reference: Royal Engineers Nova Scotia Archives number 6848 (Piers 347)
Nova Scotia Archives — https://archives.novascotia.ca/royalengineers/archives/
Crown copyright © 2023, Province of Nova Scotia.