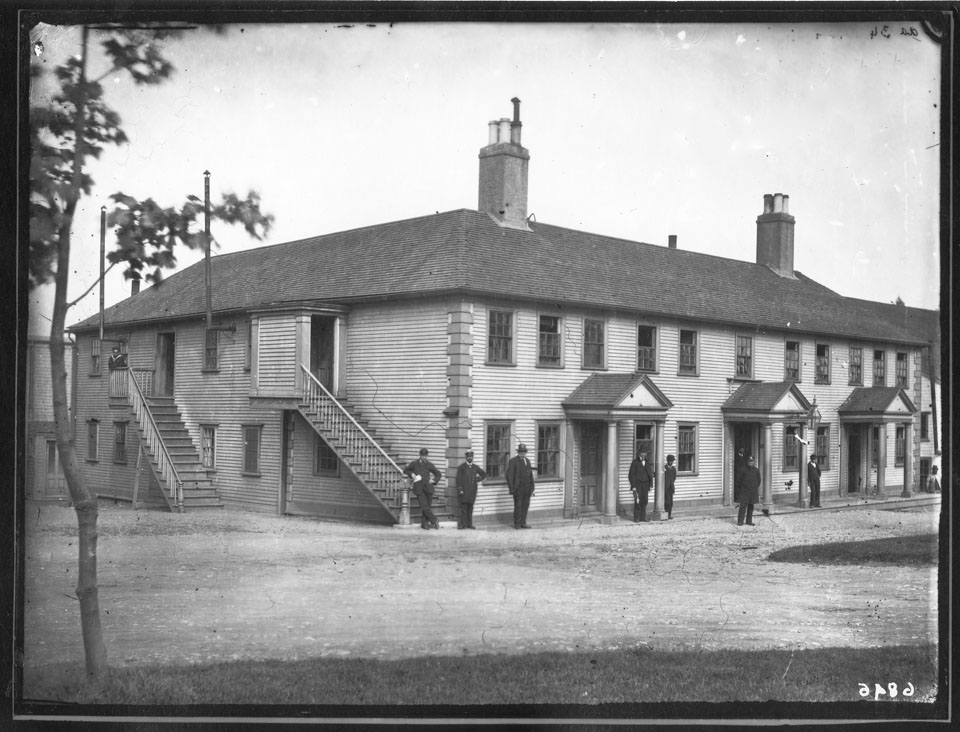 Nova Scotia Archives
The Royal Engineers in Halifax
Piers note: No. 339. Dockyard: Office Building, western front with 3 porticoed entrances with Doric Columns. Wood, 2½ storeys, hipped roof, facing the Official Residences. Probably built in 1785 (similar in style to Commissioner's house), and demolished by Great Explosion, 6 December, 1917. Looking East from near Store with Clock Tower.
Date.: ca. 1882
Reference: Royal Engineers Nova Scotia Archives number 6846 (Piers 339) / negative N-1181
Nova Scotia Archives — https://archives.novascotia.ca/royalengineers/archives/
Crown copyright © 2023, Province of Nova Scotia.