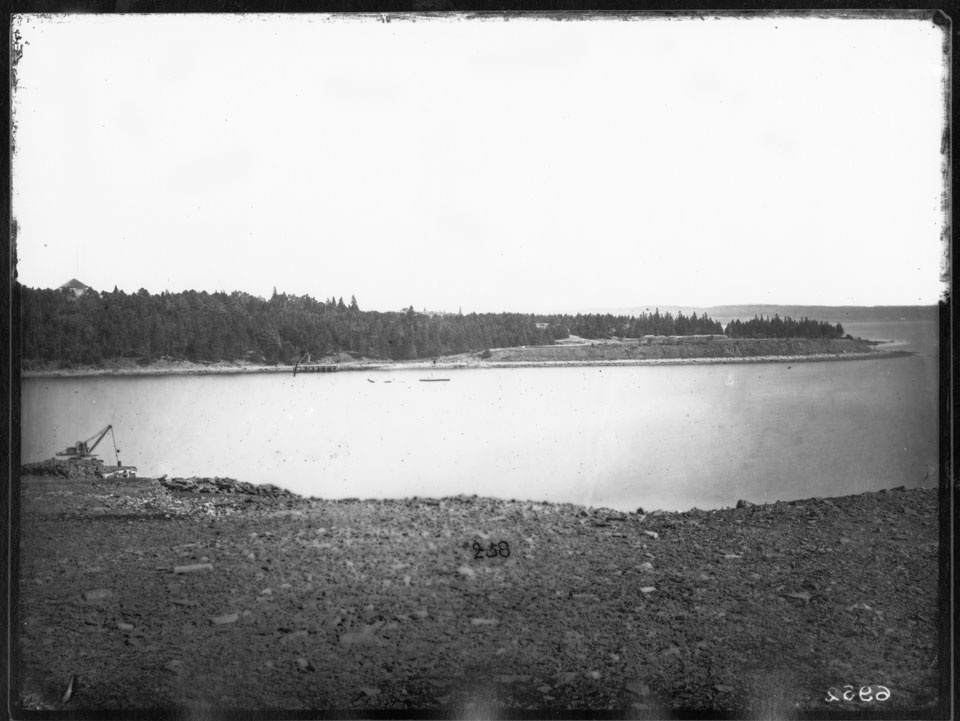 Nova Scotia Archives
The Royal Engineers in Halifax
Point Pleasant Park, Halifax
Piers note: No. 258. Point Pleasant Park: General View of the western side of the Park, from Prince of Wales's Tower to Point Pleasant, with Northwest Arm in foreground; about 1879-80. Looking Northeast from above the Queen's Quarry Wharf on West side of Northwest Arm. From right to left are seen: (a) Point Pleasant, (b) Northwest Arm Battery, then without guns and abandoned, (c) Cambridge Battery, among trees on crest of the hill, (d) Military Wharf for loading stores, (e) Prince of Wales's Tower. The Queen's Quarry Wharf with derrick, is in left foreground.
Date.: ca. 1880
Reference: Royal Engineers Nova Scotia Archives number 6952 (Piers 258) / negative N-1486
Nova Scotia Archives — https://archives.novascotia.ca/royalengineers/archives/
Crown copyright © 2023, Province of Nova Scotia.