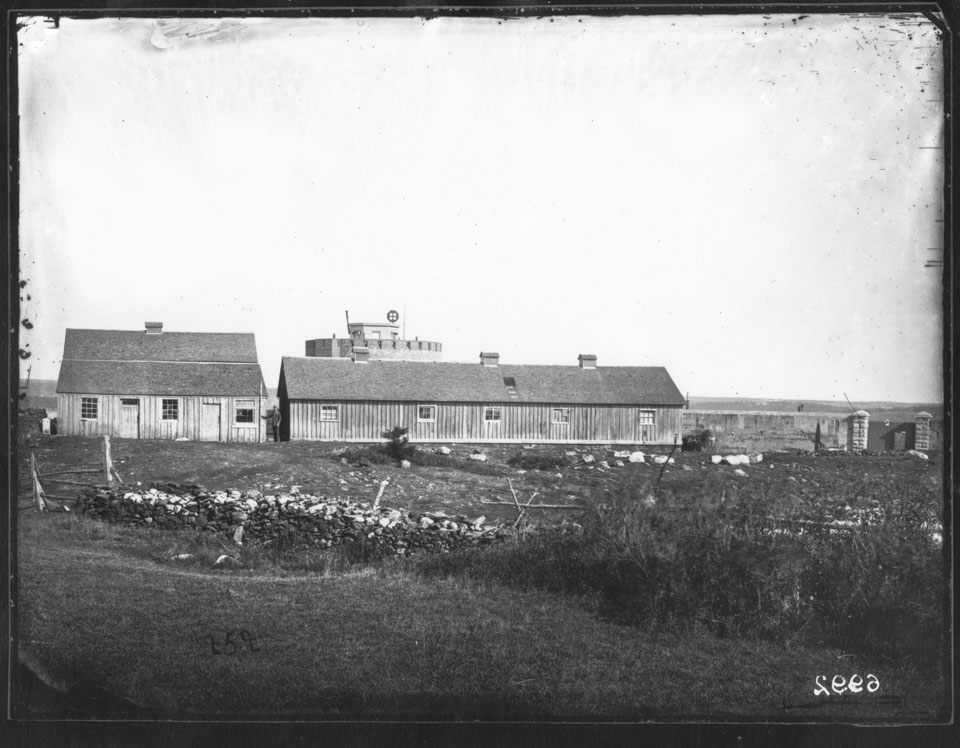 Nova Scotia Archives
The Royal Engineers in Halifax
Piers note: No. 252. York Redoubt: Exterior of Middle Section of West Side (Gorge) of work, showing loopholed brick parapet and west machicolation gallery of Tower, and wooden Construction Sheds, with (to right) loopholed West Wall and West Gate (main entrance); in foreground a boundary stone-wall; about 1880. Looking East-northeast from about 300 feet West of West Gate.
Date.: ca. 1880
Reference: Royal Engineers Nova Scotia Archives number 6992 (Piers 252)
Nova Scotia Archives — https://archives.novascotia.ca/royalengineers/archives/
Crown copyright © 2023, Province of Nova Scotia.