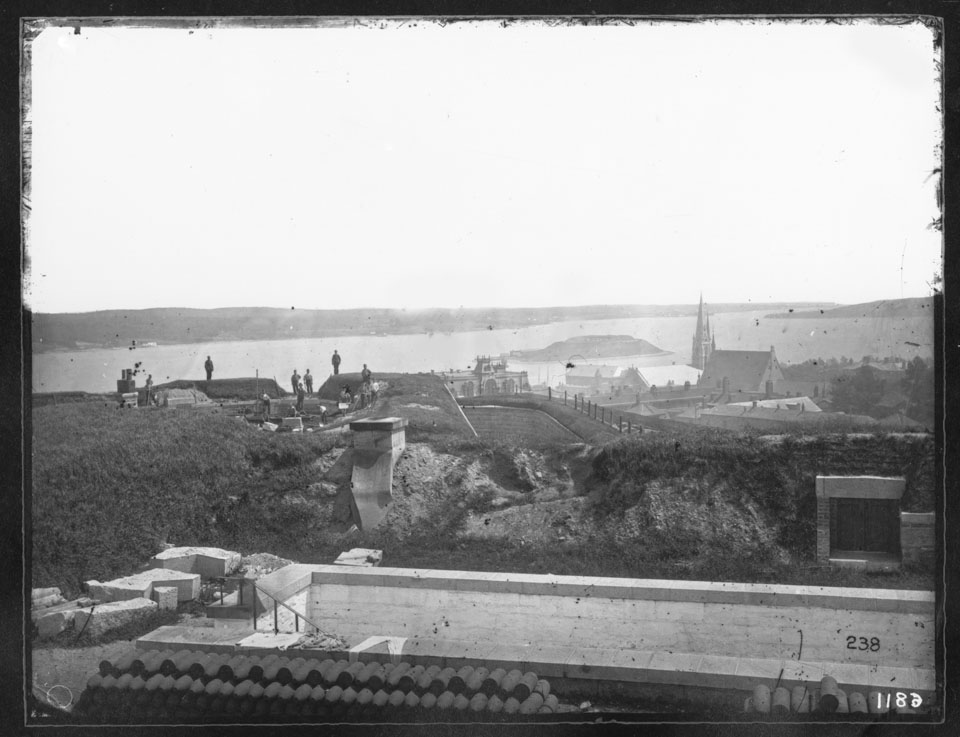 Nova Scotia Archives
The Royal Engineers in Halifax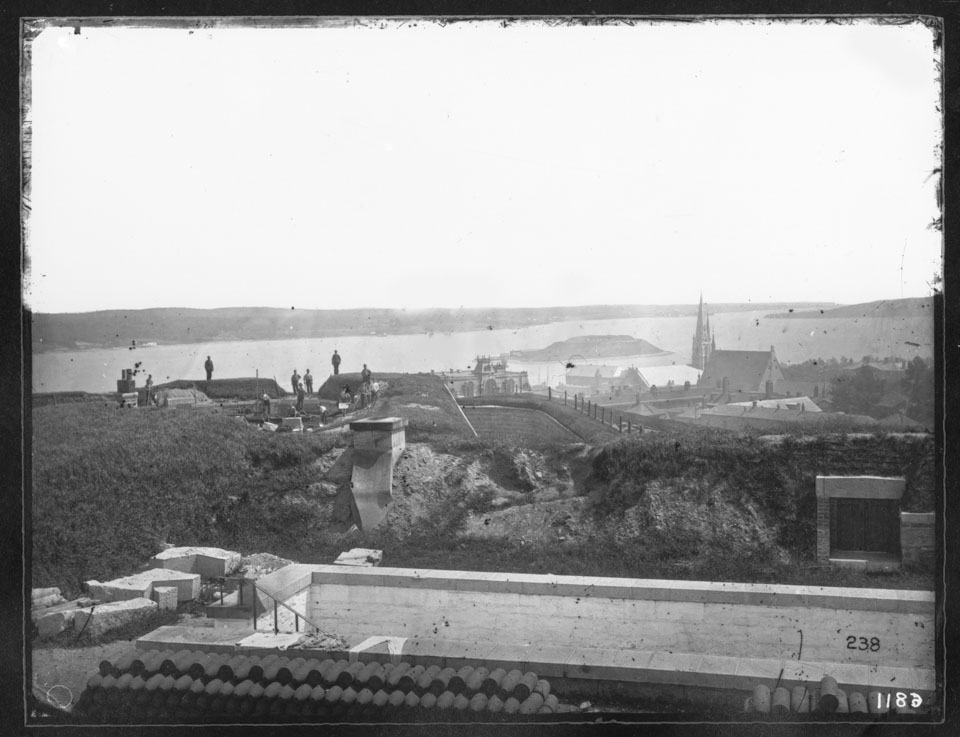 Piers note: No. 238. Citadel: South Ravelin, with its rampart being repaired or altered; about 1880. Looking East from Southwest Demi-bastion, towards George's Island. Roof of High School in distance, therefore after 1880.
Date.: ca. 1881
Reference: Royal Engineers Nova Scotia Archives number 6811 (Piers 238)
Nova Scotia Archives — https://archives.novascotia.ca/royalengineers/archives/
Crown copyright © 2023, Province of Nova Scotia.