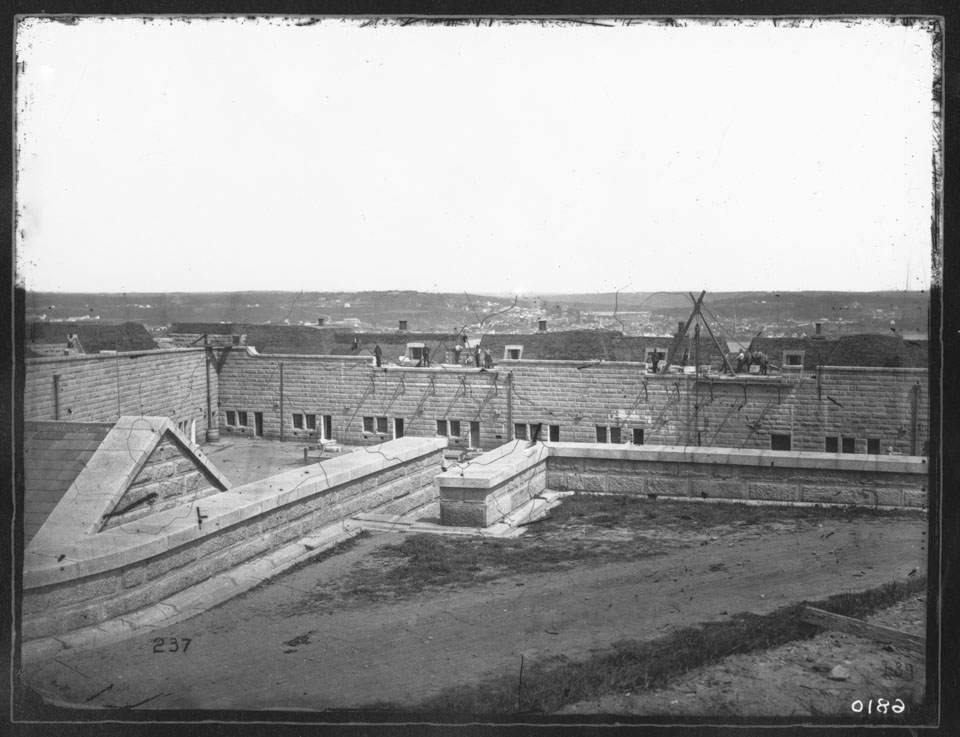 Nova Scotia Archives
The Royal Engineers in Halifax
Piers note: No. 237. Citadel: Inside of Northeast Salient, with Casemates, showing work in progress on ramparts there; roof of "A" North Magazine to left. (After 1878). From ramparts of western curtain (in foreground) looking North towards Black Rock Point, Dartmouth.
Date.: ca. 1879
Reference: Royal Engineers Nova Scotia Archives number 6810 (Piers 237)
Nova Scotia Archives — https://archives.novascotia.ca/royalengineers/archives/
Crown copyright © 2023, Province of Nova Scotia.