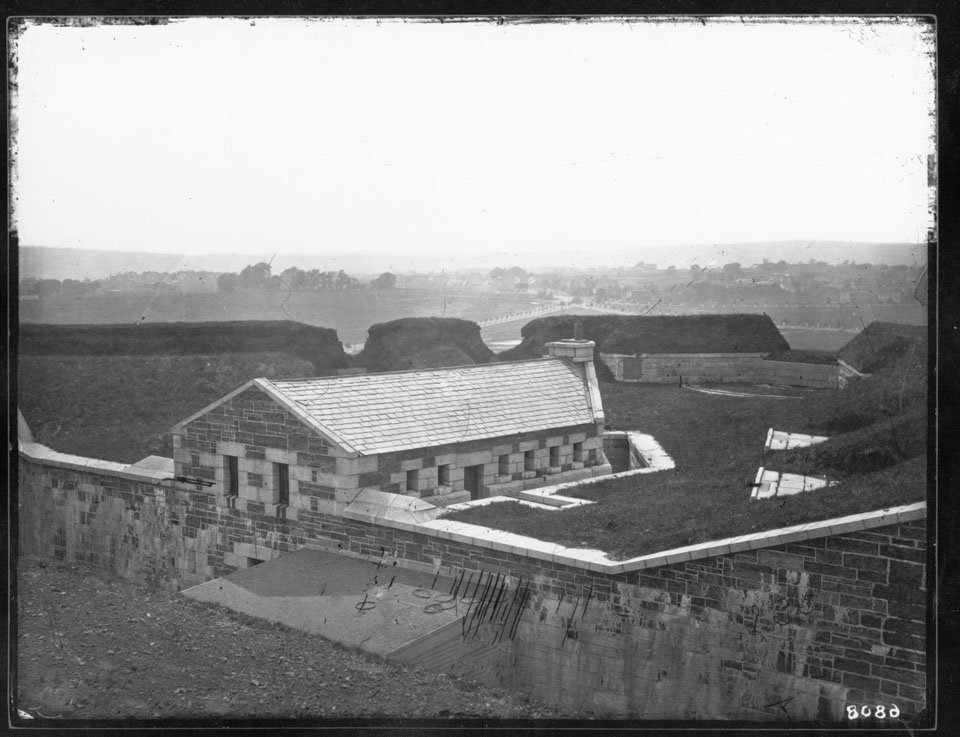 Nova Scotia Archives
The Royal Engineers in Halifax
Piers note: No. 235. Citadel: North Ravelin (of ironstone) (after 1878). From the ramparts of the main work, looking West, towards "The Willow Tree".
Date.: ca. 1879
Reference: Royal Engineers Nova Scotia Archives number 6808 (Piers 235)
Nova Scotia Archives — https://archives.novascotia.ca/royalengineers/archives/
Crown copyright © 2023, Province of Nova Scotia.