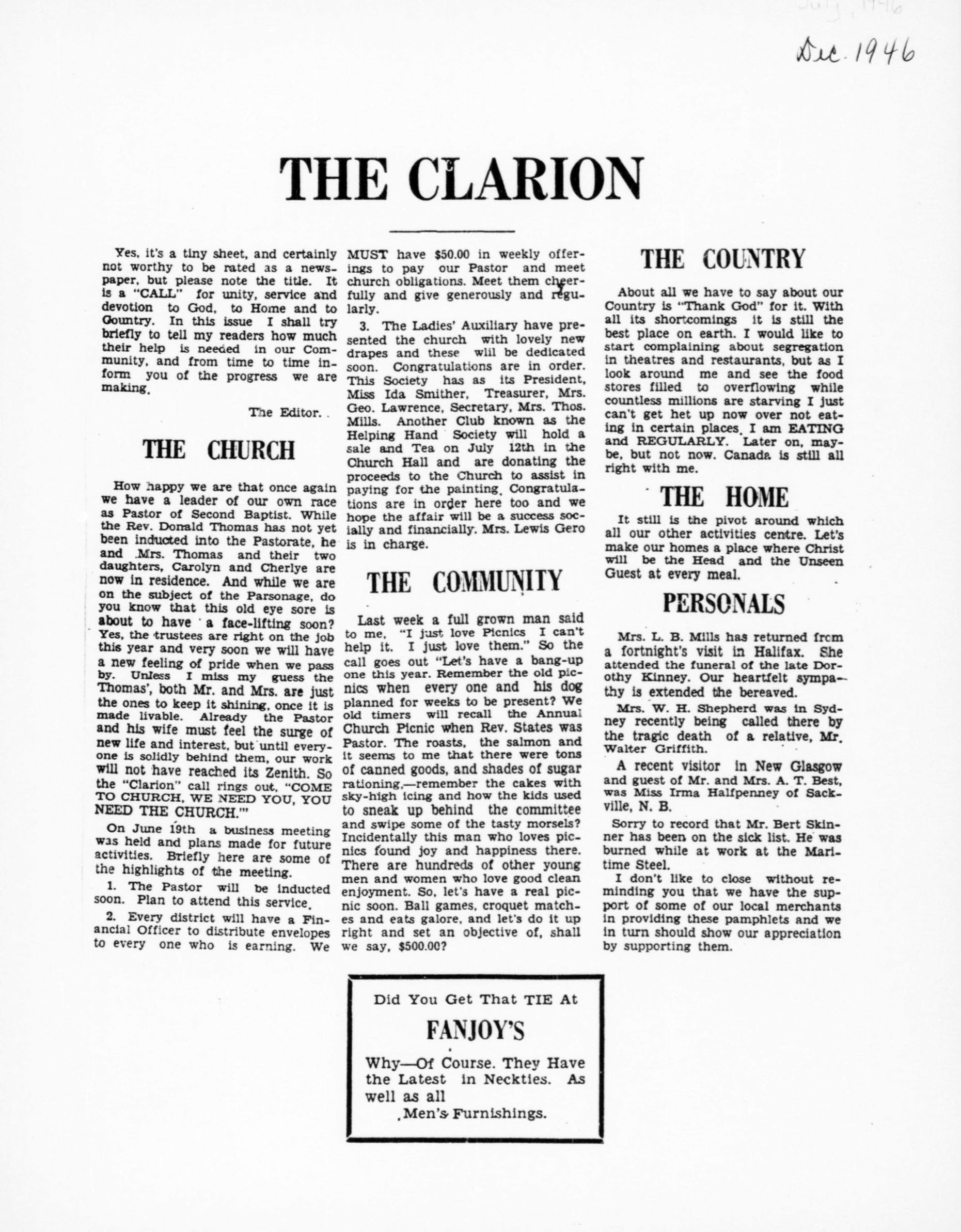 Nova Scotia Archives
Nova Scotia Historical Newspapers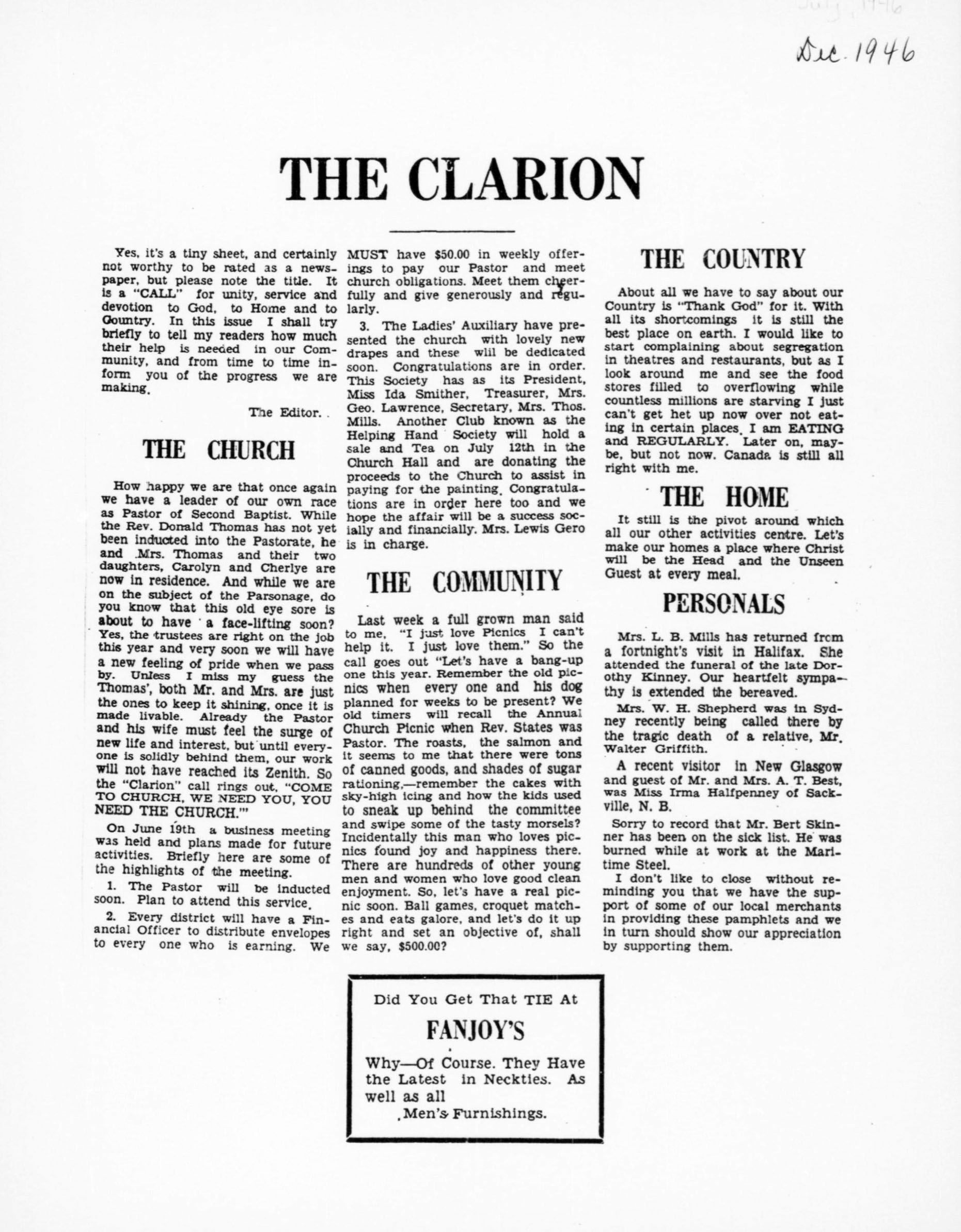 Started as a single undated sheet by Carrie Best in 1946 with an intent to publish every two weeks The Clarion was centered on life around Second Baptist Church in New Glasgow with sections on "Our church", "Our homes" and "Our community". The Clarion was relaunched in December, 1946 as a multi-paged tabloid sized publication featuring the story of Viola Desmond's arrest in New Glasgow's Roseland Theatre. With this issue the paper, edited by Carrie Best, moved from covering the local community to being an advocate for racial equality across the province and covering, in her words, "the progress and achievement of the Coloured people." Later formatted as a broadsheet the paper went national in August 1949 when it was issued as The Negro Citizen. The few issues appearing here survived because one subscriber, Mrs. W.P. Oliver, kept these issues and later loaned them to the Nova Scotia Archives for microfilming. There appear to be no other surviving copies and the location of these originals is now unknown (the Nova Scotia Archives would like to find copies of any of these publications).
Issues from 1946 to 1949
Nova Scotia Archives — https://archives.novascotia.ca/newspapers/archives/
Crown copyright © 2023, Province of Nova Scotia.