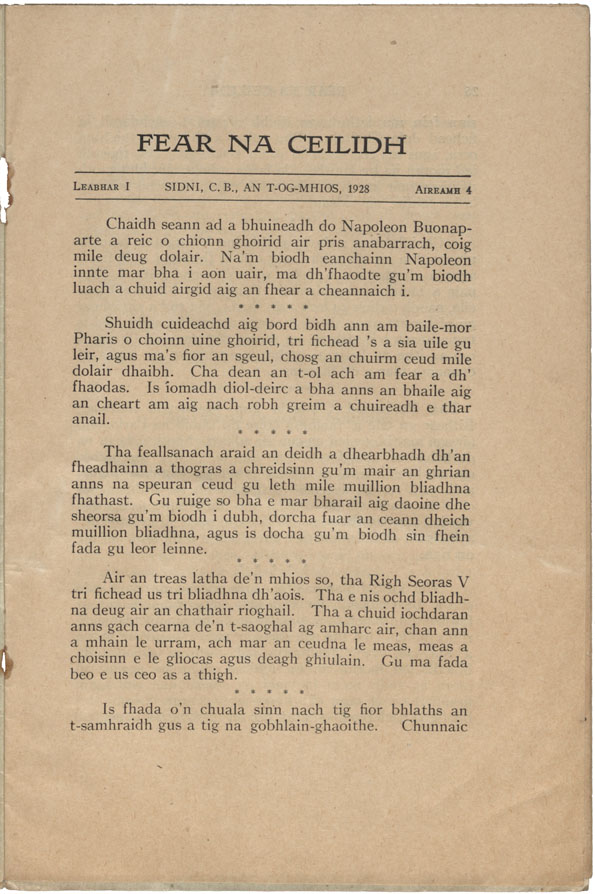 Nova Scotia Archives
Nova Scotia Historical Newspapers
Fear na Ceilidh
Published monthly out of Sydney, Cape Breton, Fear na Céilidh was bound rather than taking the traditional form of a newspaper, and included advertisements, largely in English with images, on the front and back covers. The newspaper itself was published entirely in Gaelic, in an effort to preserve and cultivate that beautiful language. The newspaper promised a "well-edited selection of interesting reading, carefully written and correctly printed." The annual subscription was $1.00 for 12 issues — a small price to pay for maintaining and promoting the language.
Issues from 1928 to 1930
Nova Scotia Archives — https://archives.novascotia.ca/newspapers/archives/
Crown copyright © 2023, Province of Nova Scotia.