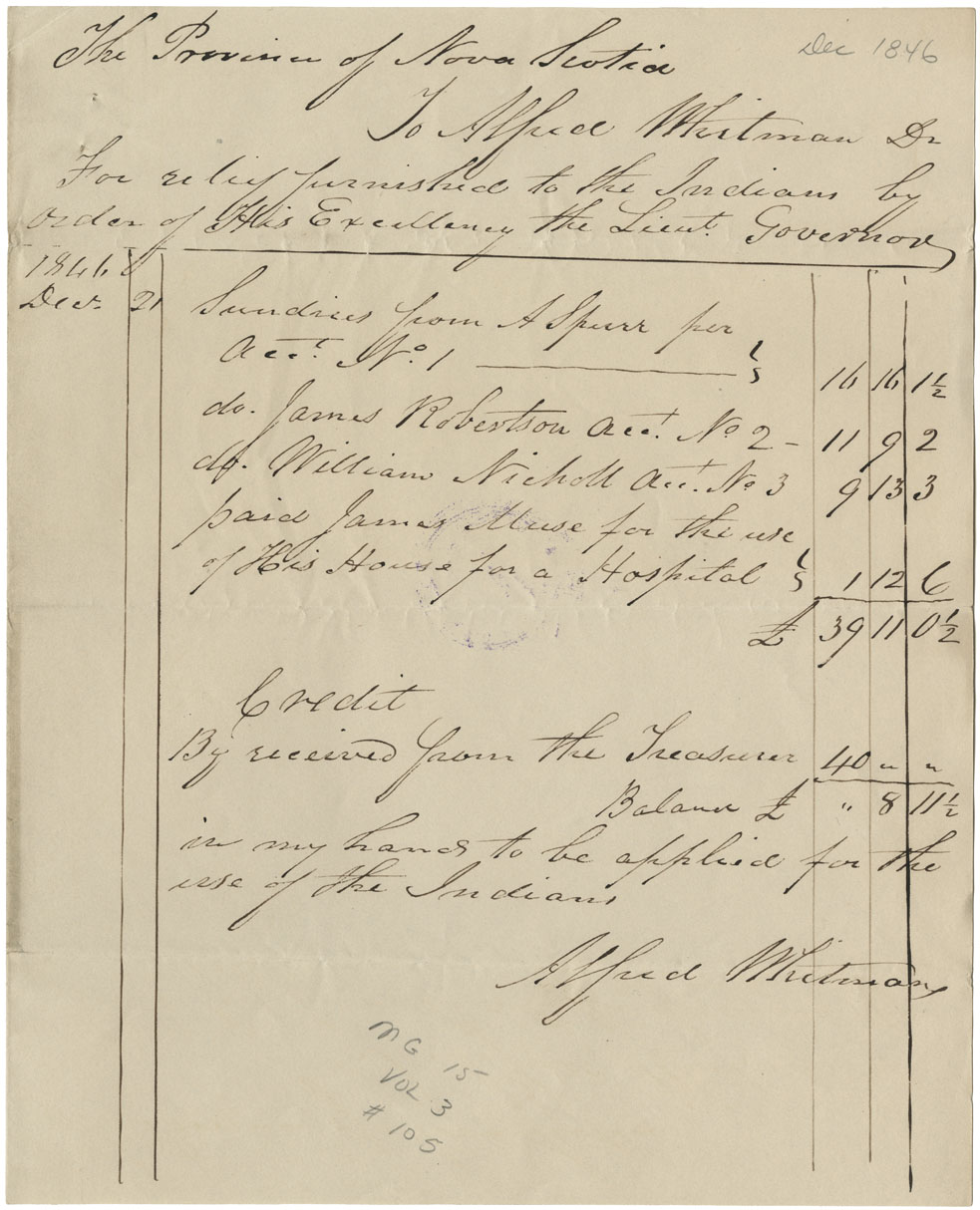 Nova Scotia Archives
Mi'kmaq Holdings Resource Guide
Bills and receipts of Dr. W.L. Bent for supplies for sick Bear River Mi'kmaq and list of supplies to individual Mi'kmaq bought by Alfred Whitman, with a letter from him to the Lieutenant-Governor thanking him for the donation.
Date: 1846
Retrieval no.: Commissioner of Indian Affairs Nova Scotia Archives MG 15 volume 3 number 105
Nova Scotia Archives — https://archives.novascotia.ca/mikmaq/archives/
Crown copyright © 2023, Province of Nova Scotia.