Nova Scotia Archives
Mi'kmaq Holdings Resource Guide
---
Account of disbursements of supplies, April 1, 1801.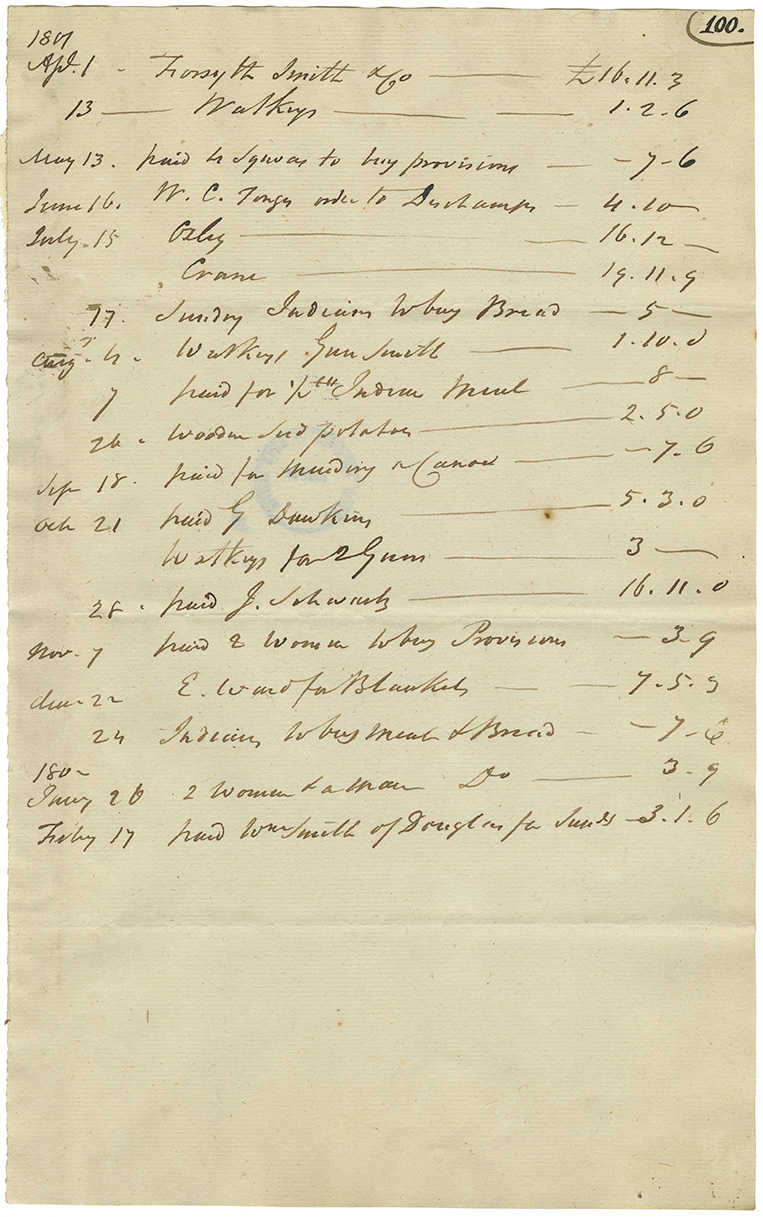 Mentions names of many non-Mi'kmaq people who received supplies, apparently for Mi'kmaq relief. Does not mention any Mi'kmaq by name but account probably corresponds to letters / receipts in RG 1 vol. 430.
Date: 1801
Retrieval no.: Commissioner of Public Records — Indians series Nova Scotia Archives RG 1 Vol. 430 No. 100
Nova Scotia Archives — https://archives.novascotia.ca/mikmaq/archives/
Crown copyright © 2020, Province of Nova Scotia.