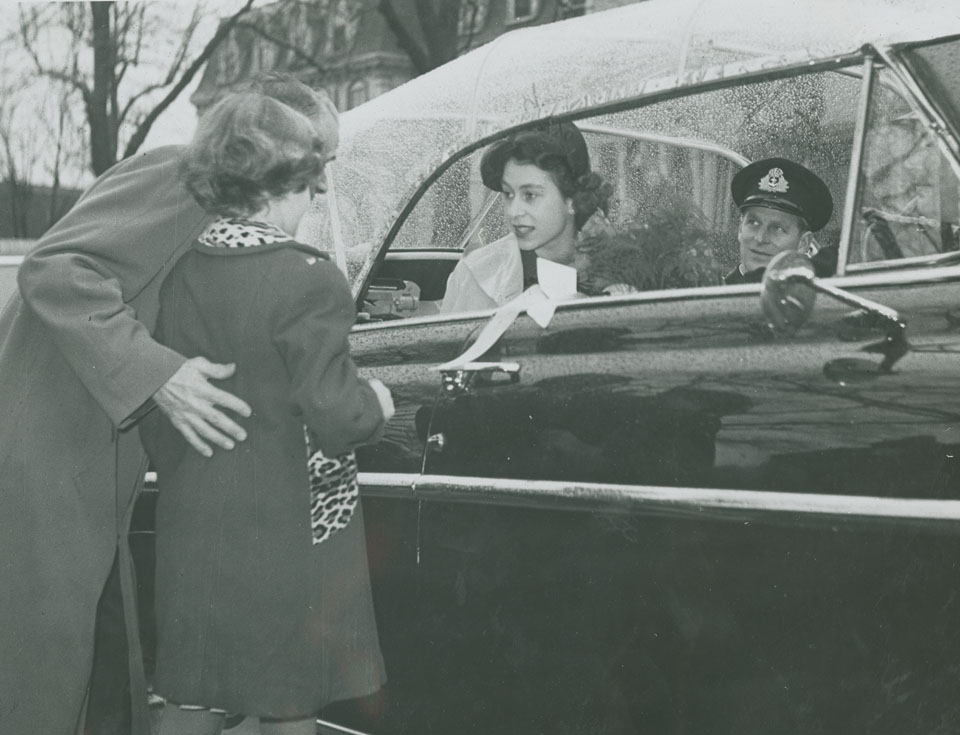 Nova Scotia Archives
Her late Majesty Queen Elizabeth II, 1926-2022
Princess Elizabeth presented with a bouquet
Joan Drysdale, assisted by Mr. Karl Van Allen, Principal, presents a bouquet to the Princess during the brief stop at the School for the Deaf on Gottingen Street.
Date: November 1951
Photographer: Halifax Chronicle-Herald
Reference: Photo collection — Nova Scotia Archives Album no. 9 - The Royal Tour 1951 - p. 39
Nova Scotia Archives — https://archives.novascotia.ca/jubilee/archives/
Crown copyright © 2022, Province of Nova Scotia.