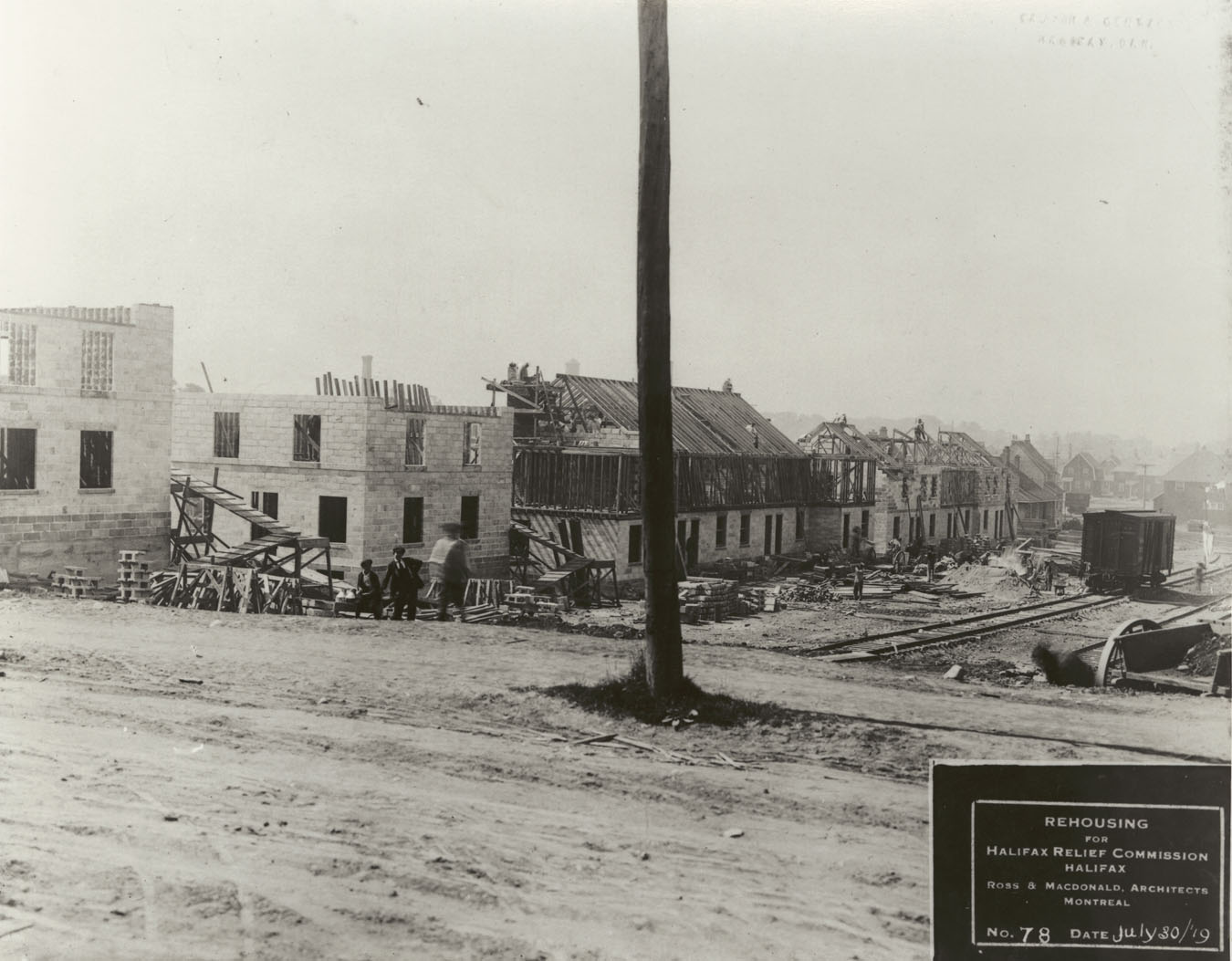 Nova Scotia Archives
'A Vision of Regeneration'
"Rehousing for Halifax Relief Commission, Halifax, Ross & Macdonald, Architects, Montreal, No. 78"
Original photograph copied through the courtesy of Mrs. Shirley Vaughan. Photograph shows construction of hydrostone housing on Hennessey Court (now Hennessey Place), Halifax.
Date: 30 July 1919
Photographer: Gauvin & Gentzel
Reference: Charles Vaughan Nova Scotia Archives / negative: N-7037
Nova Scotia Archives — https://archives.novascotia.ca/explosion/archives/
Crown copyright © 2023, Province of Nova Scotia.