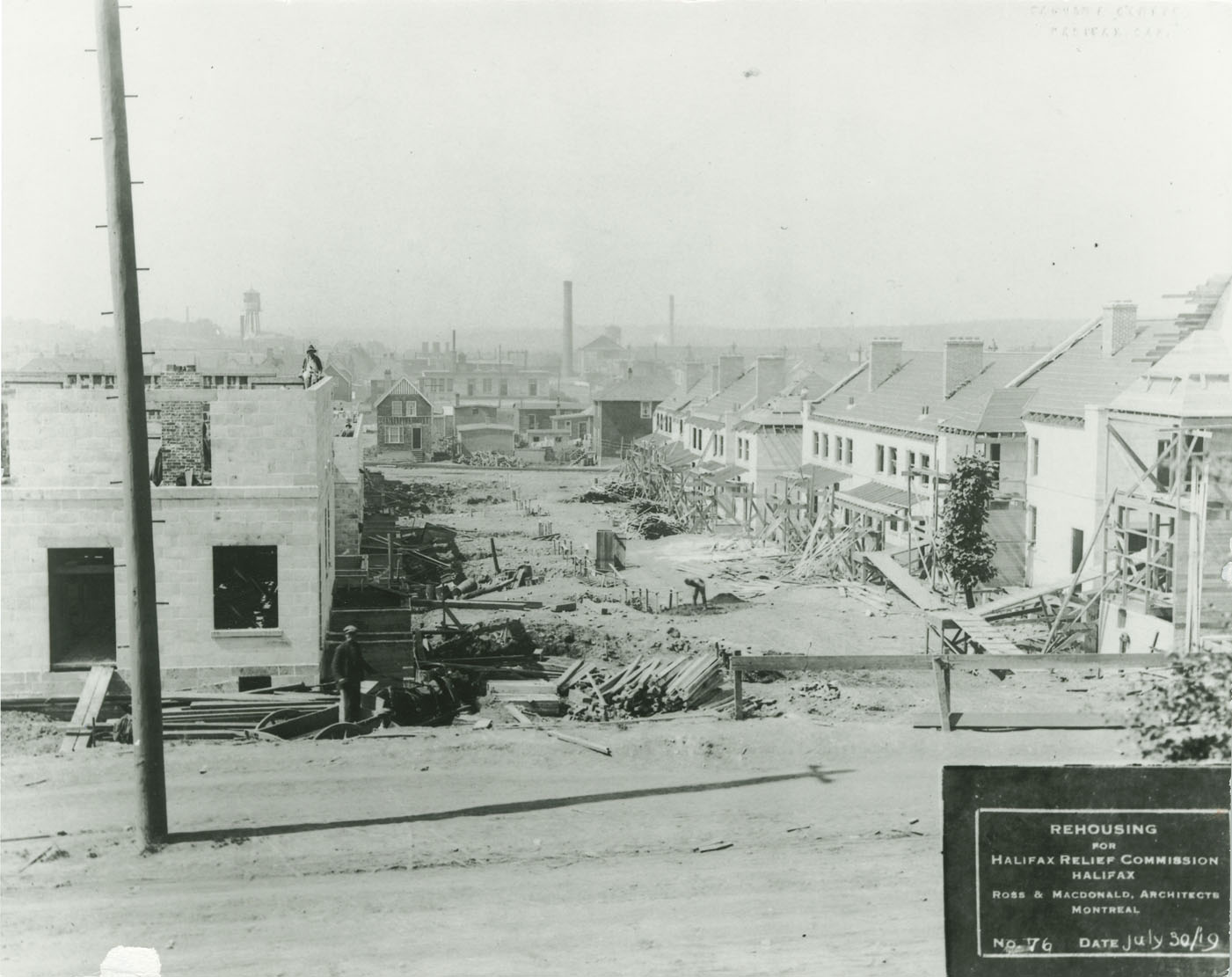 Nova Scotia Archives
'A Vision of Regeneration'
"Rehousing for Halifax Relief Commission, Halifax, Ross & Macdonald, Architects, Montreal, No. 76"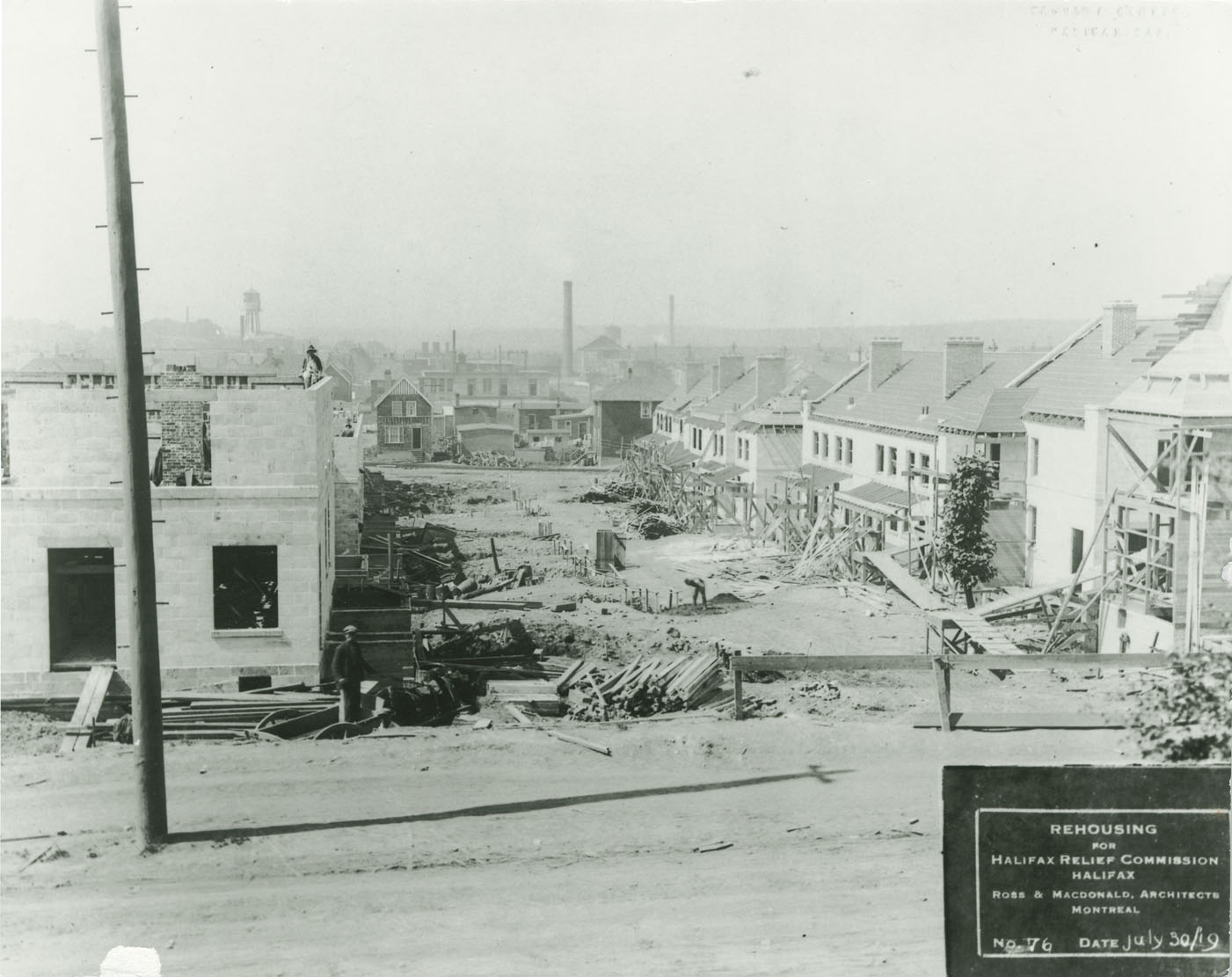 Original photograph copied through the courtesy of Mrs. Shirley Vaughan. Photograph shows construction of hydrostone housing, Hennessey Court (now Hennessey Place) units at left and Kane Court (now Kane Place) units at right, Halifax.
Date: 30 July 1919
Photographer: Gauvin & Gentzel
Reference: Charles Vaughan Nova Scotia Archives / negative: N-7038
Nova Scotia Archives — https://archives.novascotia.ca/explosion/archives/
Crown copyright © 2023, Province of Nova Scotia.