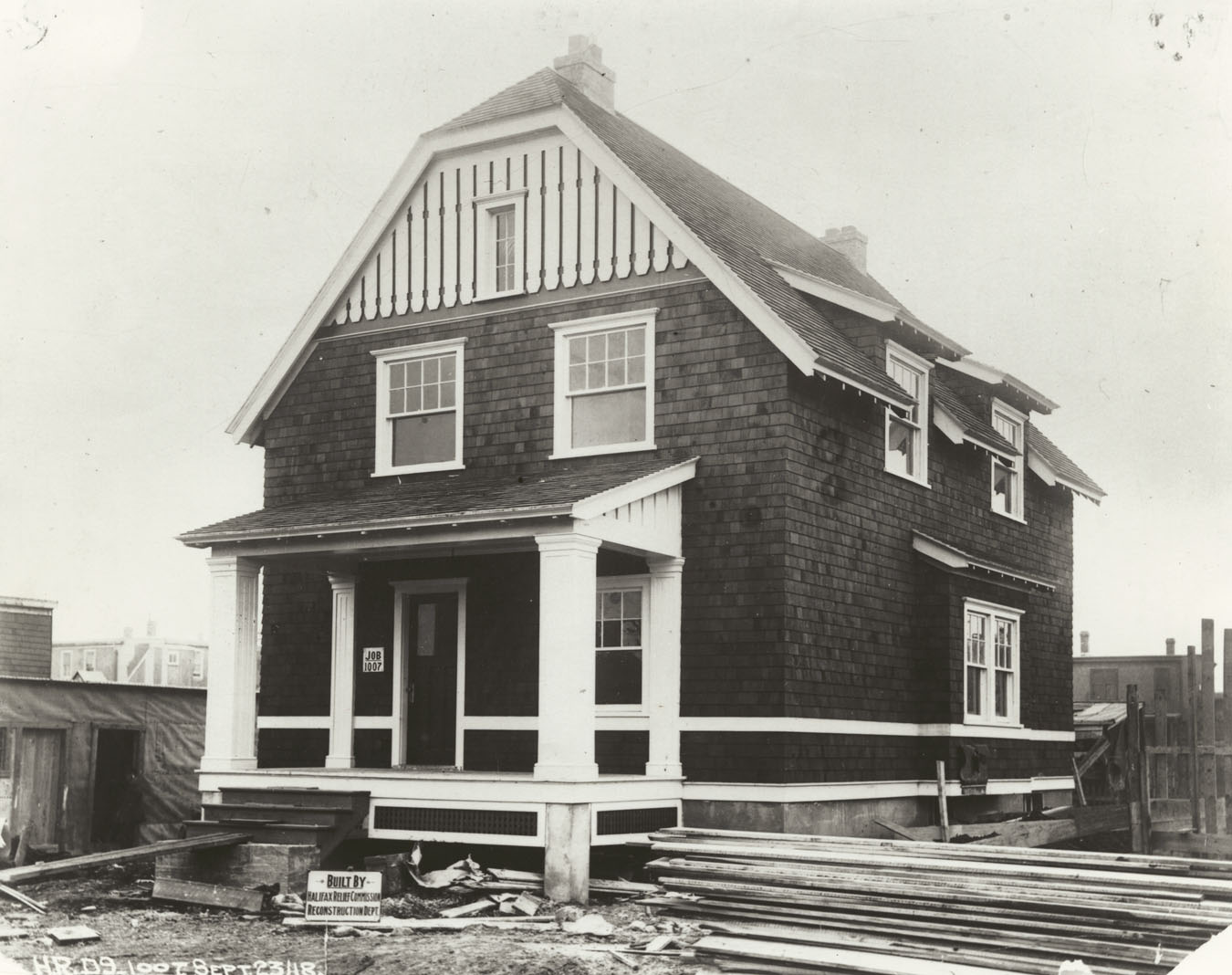 Nova Scotia Archives
'A Vision of Regeneration'
Wooden house under construction, Kane Street, Halifax, design number D.9, job 1007, built by Halifax Relief Commission, Reconstruction Department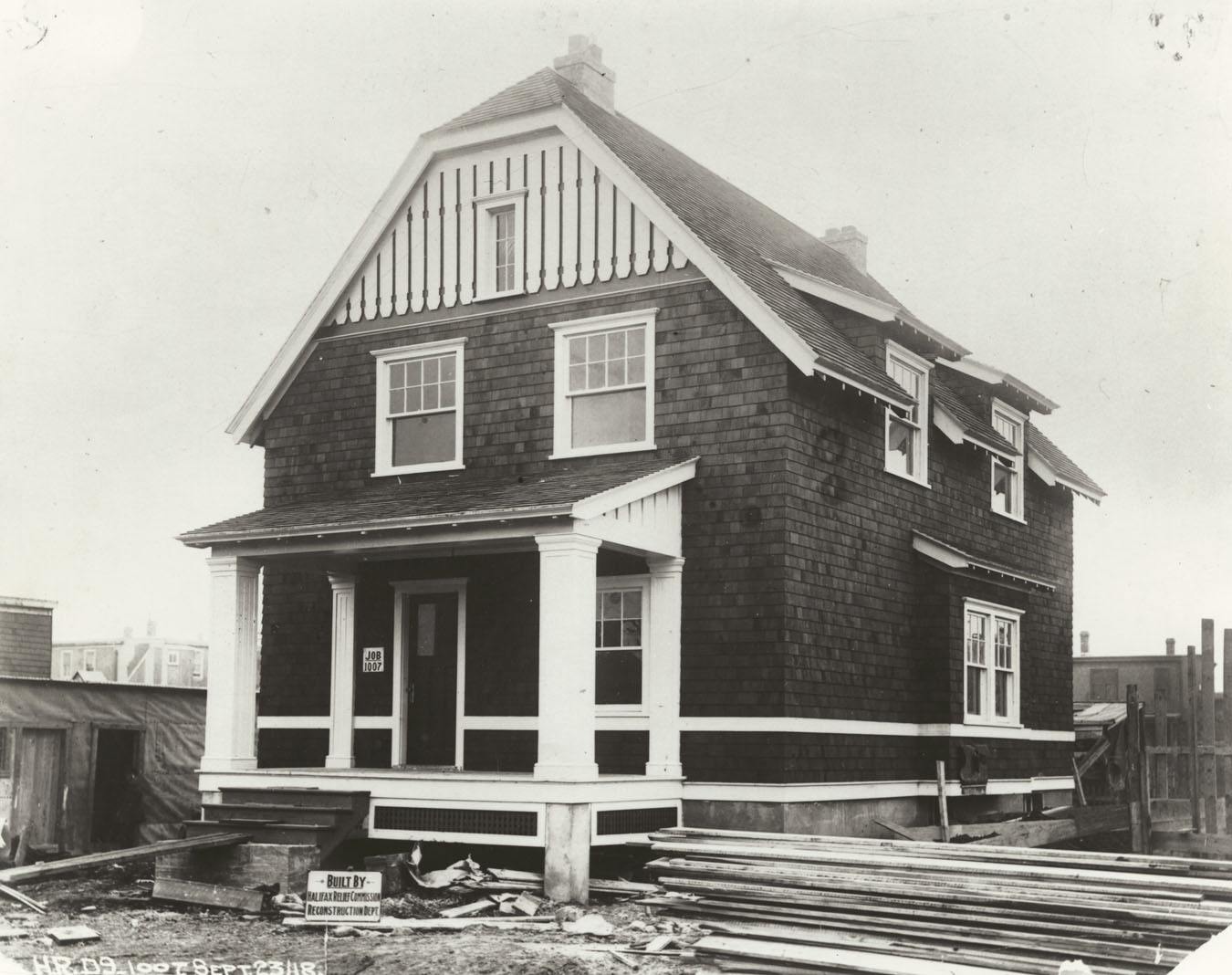 Original photograph copied through the courtesy of Mrs. Shirley Vaughan. This wooden house, 7 (now 5661) Kane Street, was built for Norman Purcell. The design was constructed in wood at several locations on Windmill Road, Dartmouth and in both wood and hydrostone on Livingstone and Duffus streets, Halifax.
Date: 23 September 1918
Reference: Charles Vaughan Nova Scotia Archives / negative: N-7041
Nova Scotia Archives — https://archives.novascotia.ca/explosion/archives/
Crown copyright © 2023, Province of Nova Scotia.