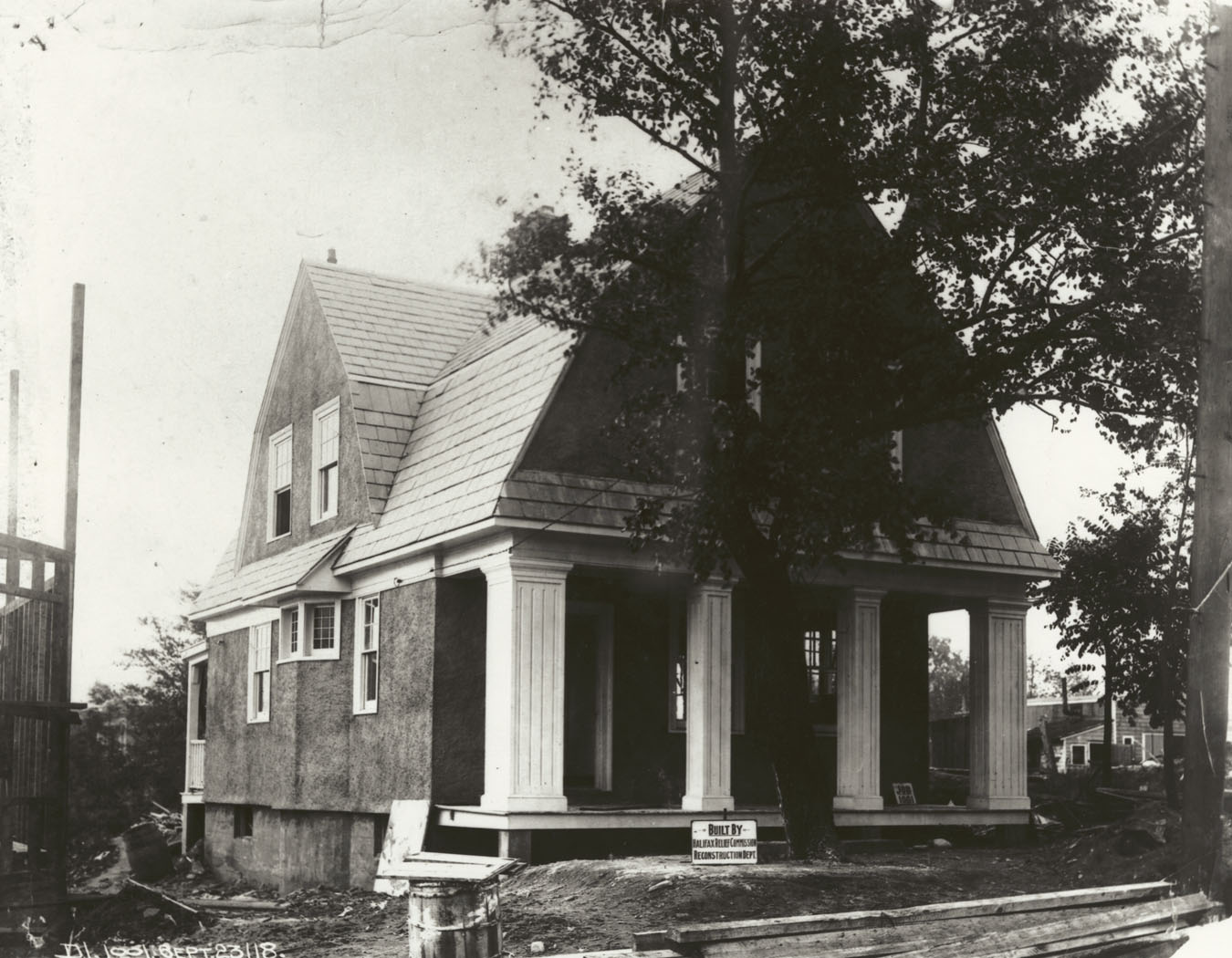 Nova Scotia Archives
'A Vision of Regeneration'
House under construction, 58 Young Street, Halifax, job 1001, built by Halifax Relief Commission, Reconstruction Department
Original photograph copied through the courtesy of Mrs. Shirley Vaughan. This house, Ross & Macdonald design D.1, was built for A.M. Strong. Its present address is 5410 Young Street.
Date: 23 September 1918
Photographer: Gauvin & Gentzel
Reference: Charles Vaughan Nova Scotia Archives / negative: N-7040
Nova Scotia Archives — https://archives.novascotia.ca/explosion/archives/
Crown copyright © 2023, Province of Nova Scotia.