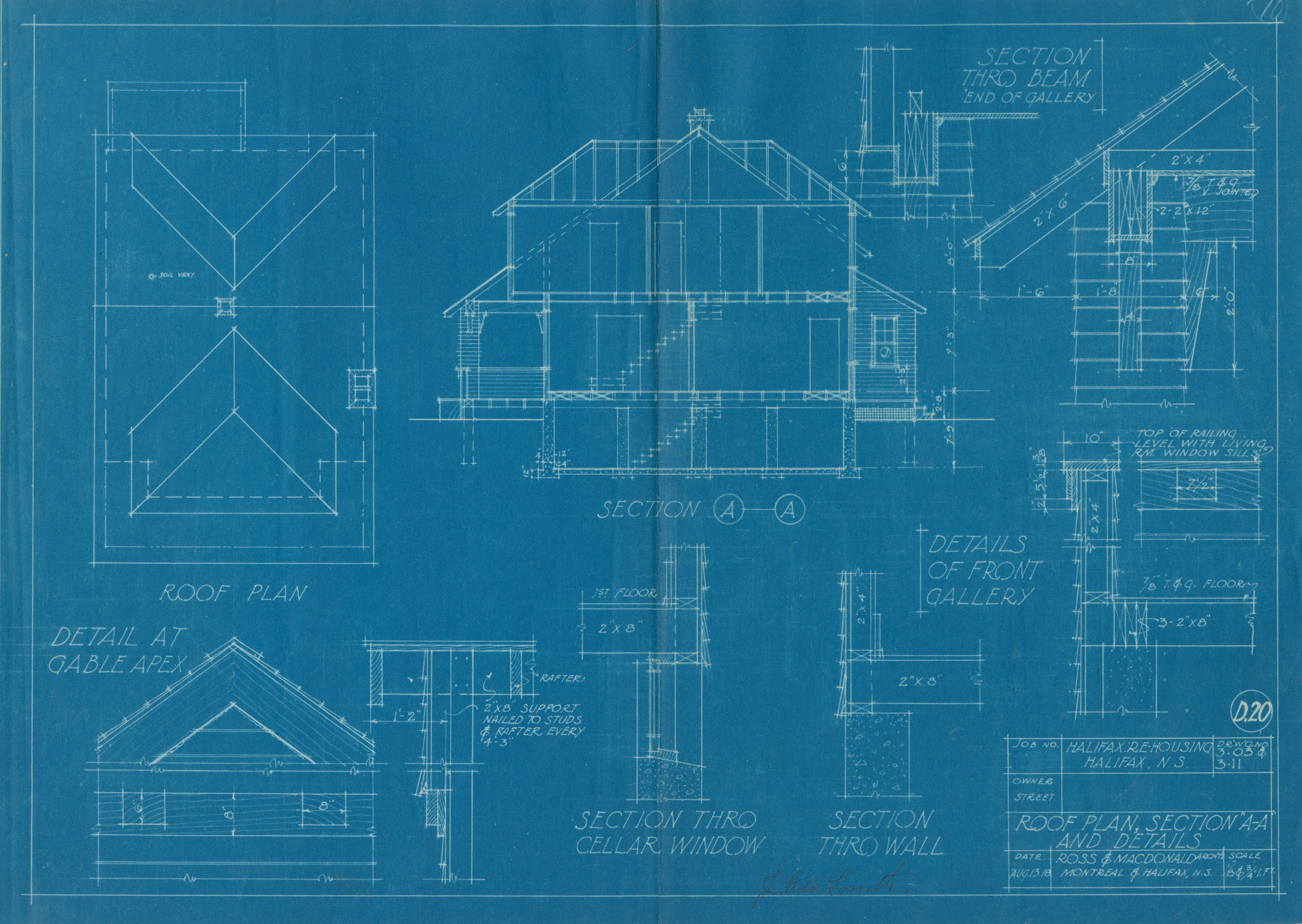 Nova Scotia Archives
'A Vision of Regeneration'
"Halifax re-housing, Halifax, N.S., drwg. [drawing] no. 3.03, & 3.11, roof plan, section 'A-A' and details: job no. 1054; owner, J.G. Smith; street, Windmill Road, Dartmouth"
Date: 10 August 1918
Architect/ draftsman: Ross & Macdonald
Reference: Halifax Relief Commission Nova Scotia Archives MG 36 Series R no. 493
Nova Scotia Archives — https://archives.novascotia.ca/explosion/archives/
Crown copyright © 2023, Province of Nova Scotia.