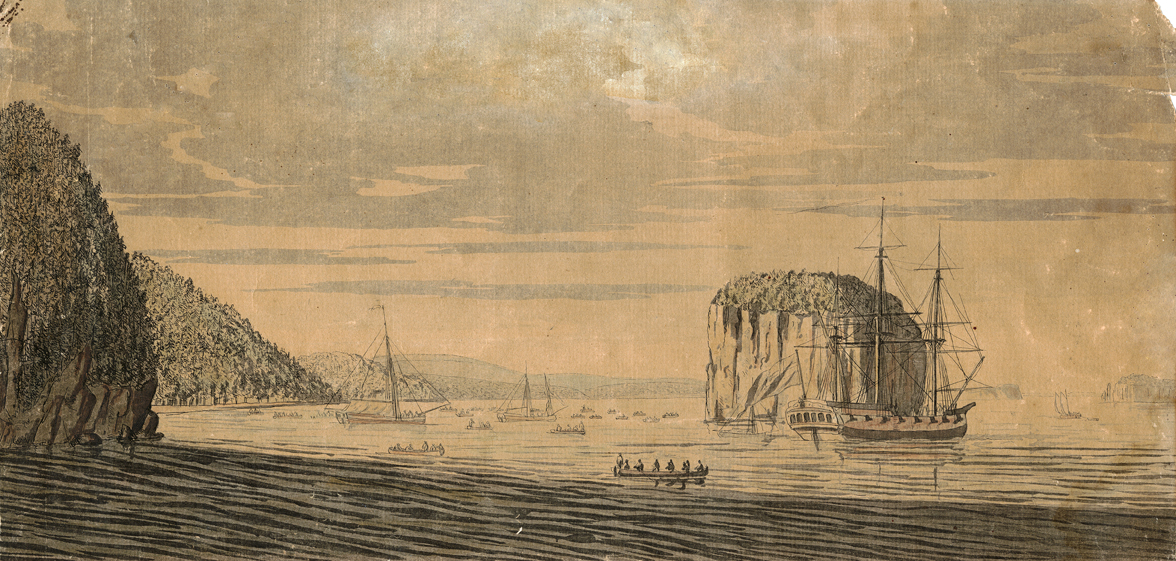 Nova Scotia Archives
Chipman Family Papers - Planters of Cornwallis
---
"The Entrance of Mines Bason"
Henry Stevens, Son & Stiles, Notes Biographical and Bibliographical on The Atlantic Neptune, (London, 1937) notes that although J.F.W. DesBarres's publication The Atlantic Neptune's primary use was for the Royal Navy, nevertheless "Apart from the practical value of the charts, the artistic excellence of the views alone gives it high marks. Many of his engravings, whether line or aquatint, in monotone or colour, are of the highest quality."
Artist: J.F.W. DesBarres
Reference: Nova Scotia Archives Map 2.4.1.23A
Nova Scotia Archives — https://archives.novascotia.ca/chipman/exhibit/
Crown copyright © 2023, Province of Nova Scotia.