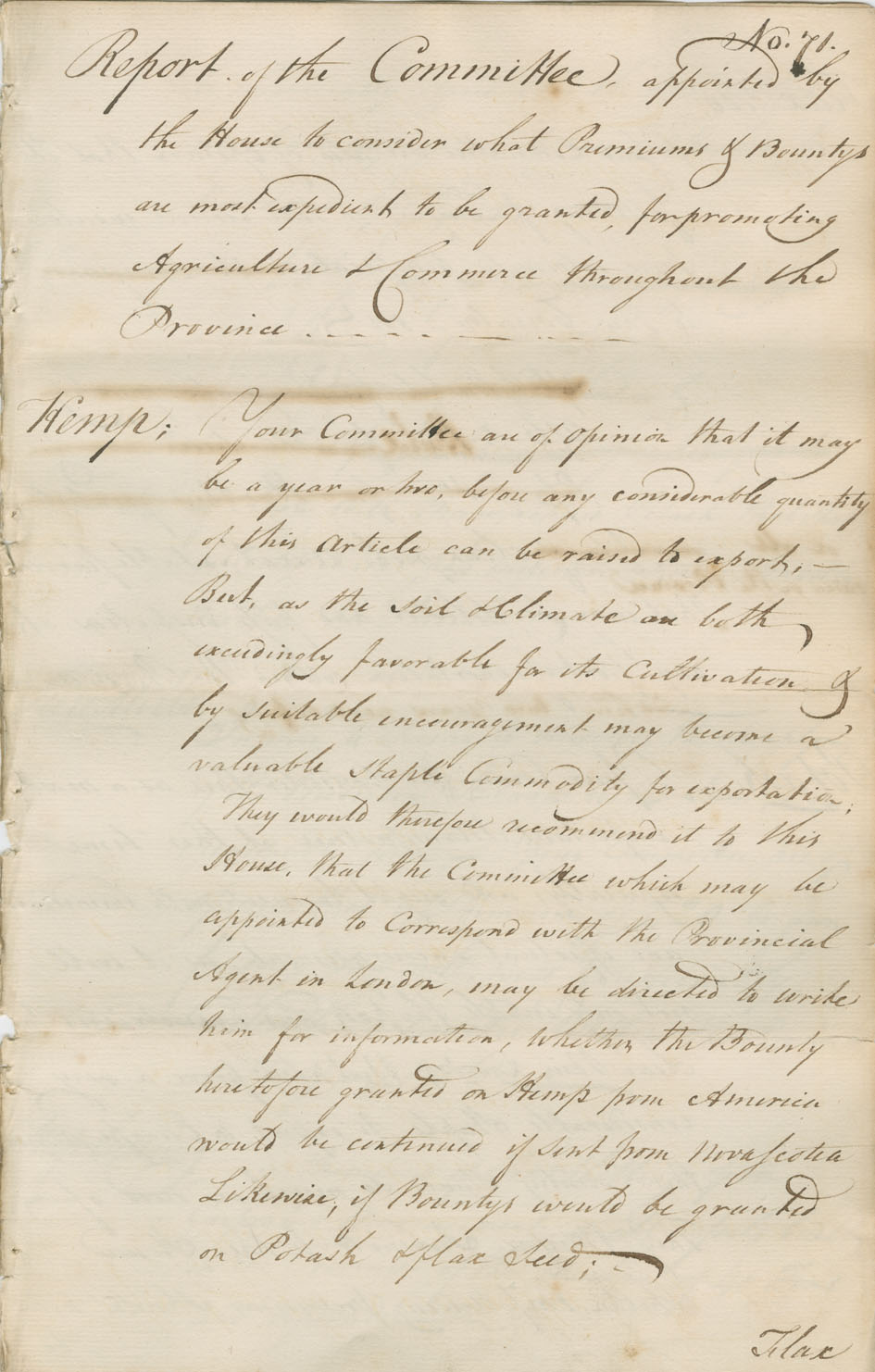 Nova Scotia Archives
Voices of the People
Nova Scotia House of Assembly Petitions and Correspondence
24 December 1785
Report of the Committee on agriculture and commerce to the Assembly. Recommends inquiry as to imperial bounties in hemp, potash and flaxseed. Advises provincial bounties on flax, potash, premiums on sawmills and shipbuilding, and assistance to the whale fishery. Signed.
Reference: Commissioner of Public Records Nova Scotia Archives RG 1 volume 301 number 71
Nova Scotia Archives — https://archives.novascotia.ca/assembly/archives/
Crown copyright © 2021, Province of Nova Scotia.