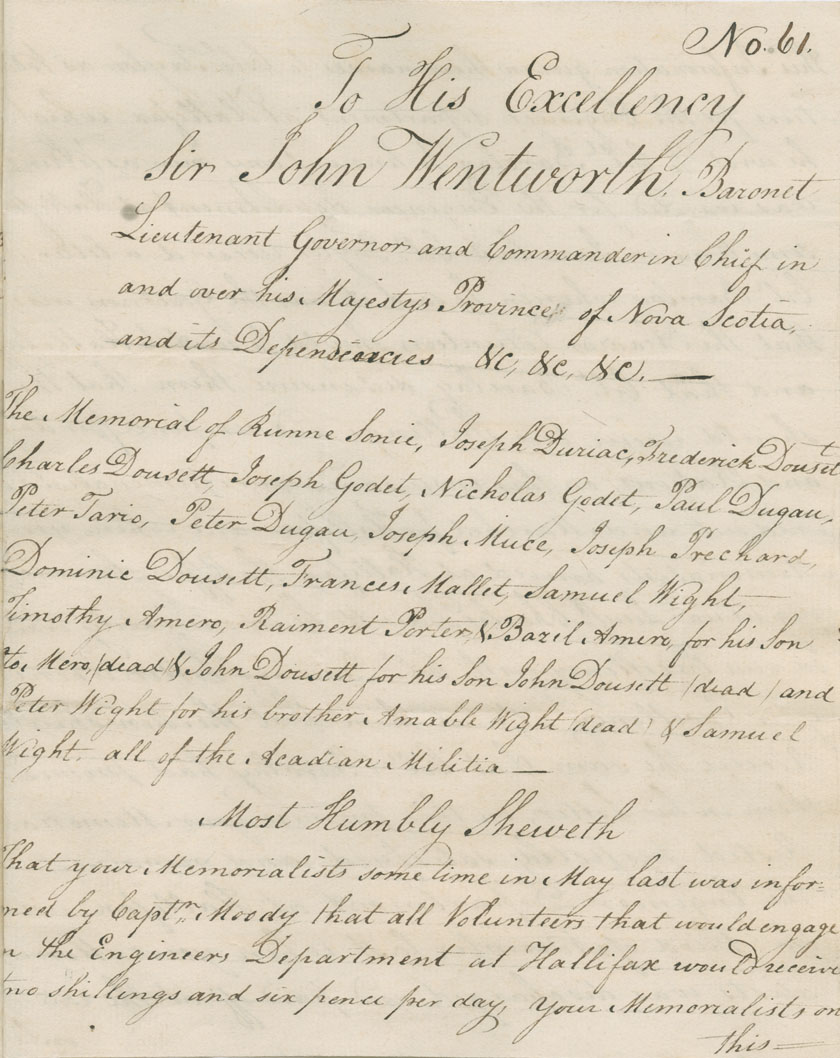 Nova Scotia Archives
Voices of the People
Nova Scotia House of Assembly Petitions and Correspondence
29 February 1796
Memorial of certain members of the Acadian militia to Lieutenant Governor Sir John Wentworth, praying that they may be given their promised pay. Signed.
Reference: Commissioner of Public Records Nova Scotia Archives RG 1 volume 302 number 61
Nova Scotia Archives — https://archives.novascotia.ca/assembly/archives/
Crown copyright © 2022, Province of Nova Scotia.