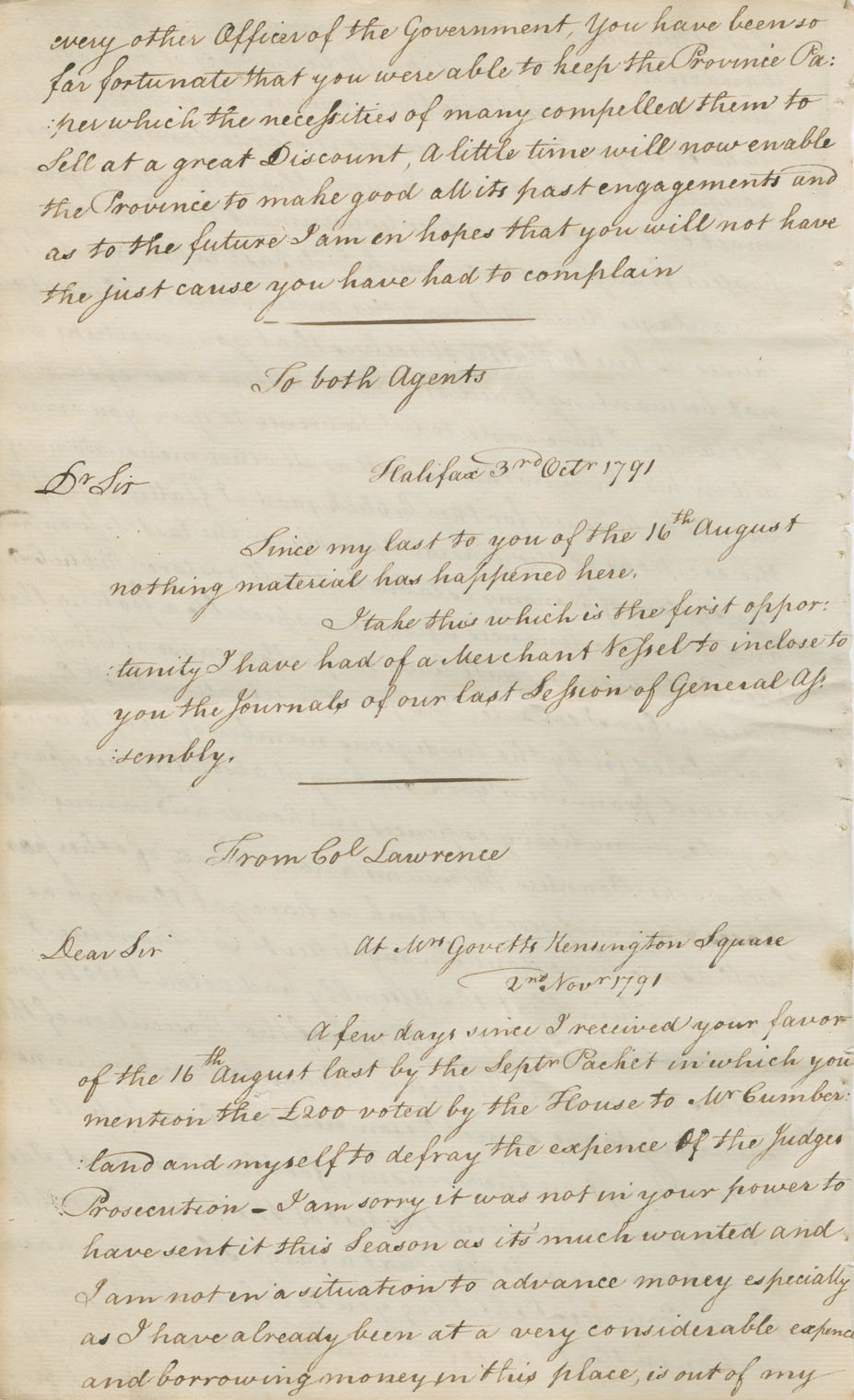 Nova Scotia Archives
Voices of the People
Nova Scotia House of Assembly Petitions and Correspondence
2 November 1791
Copy of letter from Col. Lawrence to the Speaker. In receipt of letter of 16 Aug. Instructions regarding money matters. No further information as to the outcome of Judges' case. Cannot pursue other matters without Cumberland's cooperation which has not been offered.
Reference: Commissioner of Public Records Nova Scotia Archives RG 1 volume 302 number 20f
Nova Scotia Archives — https://archives.novascotia.ca/assembly/archives/
Crown copyright © 2022, Province of Nova Scotia.